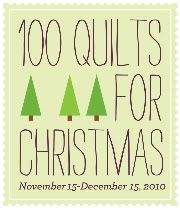 1. Make a blanket
2. Take a picture
3. Donate the blanket to someone or an organization of your choice
4. Post a picture of the quilt on any of three link-up days, and of course there will be prizes!
Pretty easy, huh?
Except today is the last link-up day, and despite knowing about this for a month, I'm behind on everything.
Nevertheless...
Quilt top has been done for ages, and this link-up inspired me to get it out and get it done.
It's made of Michael Miller Lil' Plain Jane Daisies, Michael Miller dots and stripes, pink something-or-other from Hobby Lobby, and dotted flannel of some sort.
Fleece as the backing/batting.
Measures 40x44".