Started Monday, finished Thursday - my favorite kind of quilt!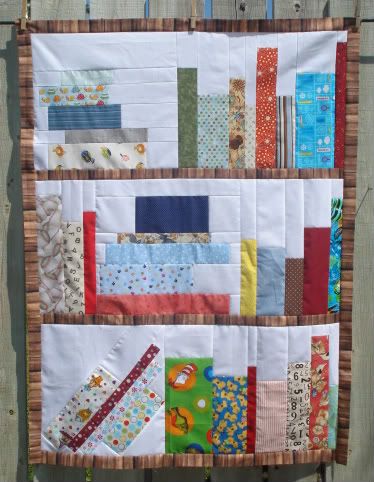 Okay, it might have something to do with the fact that it's only 33x44".
But whatever - it's all from stash and it's all adorable.
On Saturday, the Dude and I are headed to the LQS to pick out the backing. He already knows exactly which section to pick from. ("Mom, where do they keep the minkee?")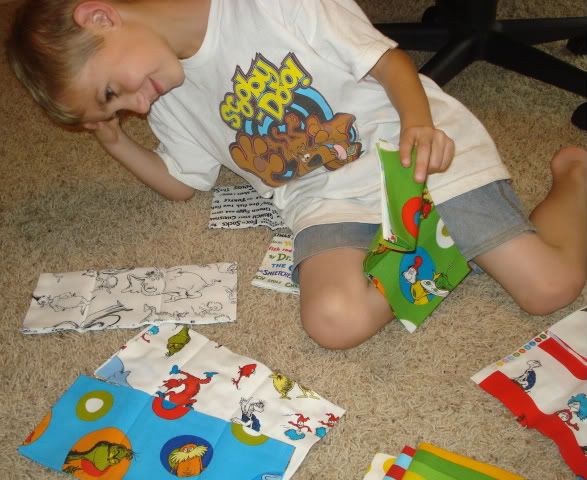 I let him into my precious Dr. Seuss FQs for one of the books. Yes, he's smiling like that because he knows I'm taking his picture.