I decided to dedicate the last few days of 2012 to UFOs, since I neglected them in the Christmas sewing crunch time.
First up was Blue Bowties, which had binding prepped and ready to go. Easy peasy, right?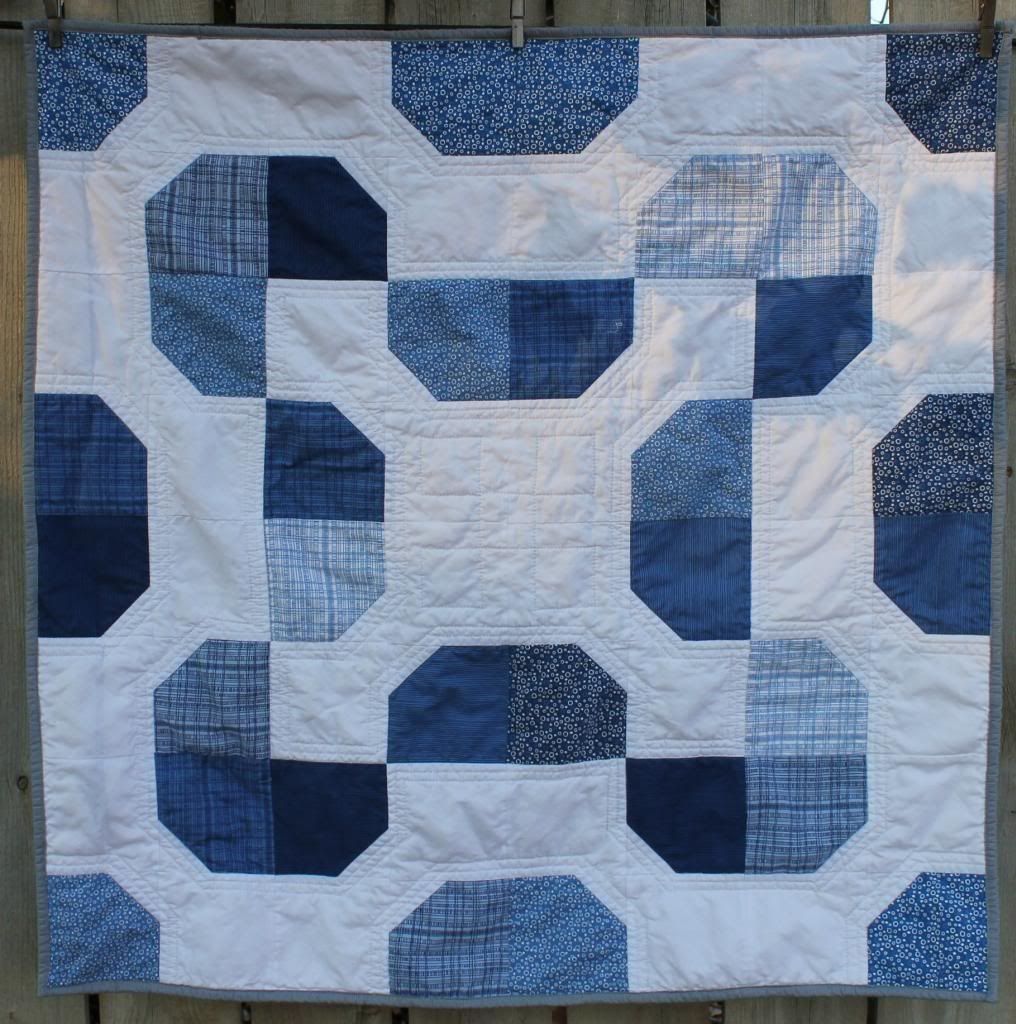 A while back, I had a conversation about my sucky corners with one of my LQS employees. She asked what size binding I used. I said I used to use 2.5", but now I use 2.25". She asked if all my problems date back to the size change. Uh, yes. She gave me a look like she would smack me in the back of my head if she were my mother, and I went back to 2.5" without any corner issues.
Except apparently I forgot all this and cut this binding at 2.25". I don't even know why - I had plenty of fabric.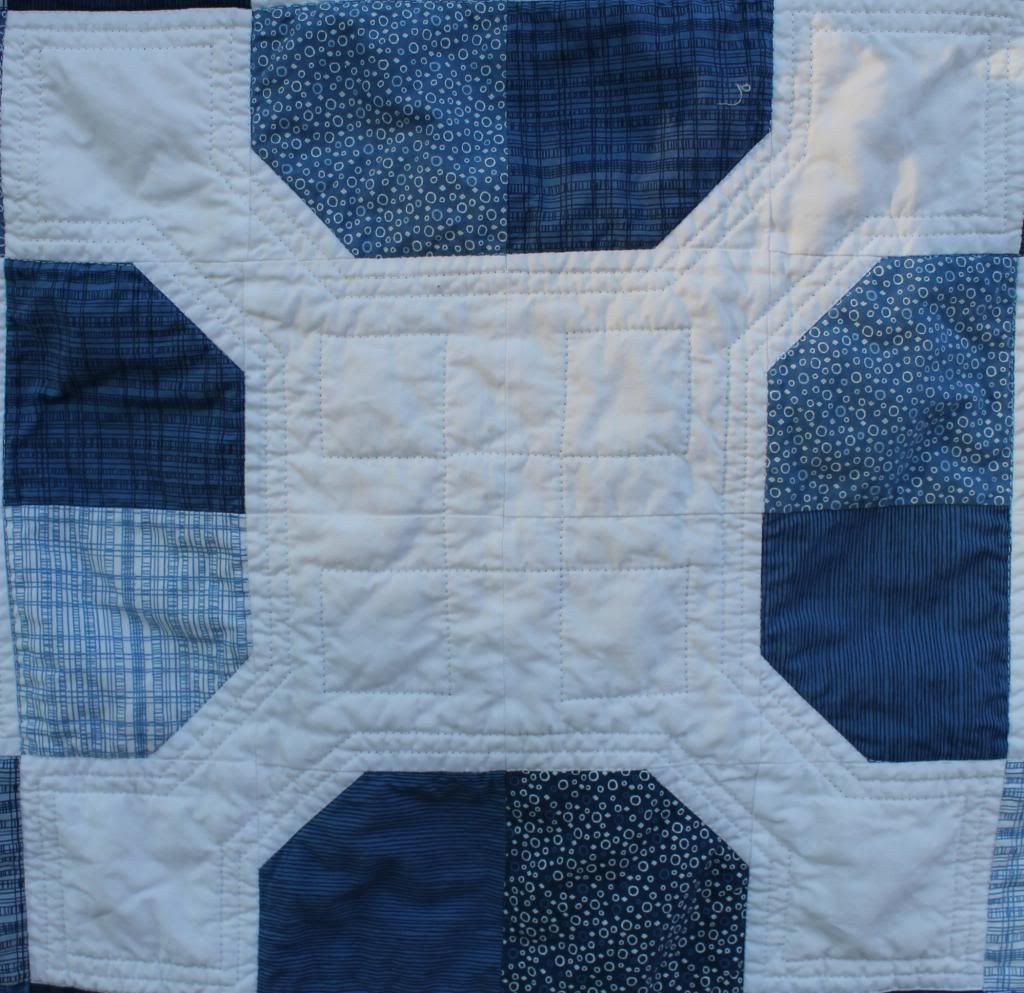 So I had it machine sewn to the back and was sewing it to the front, made it halfway and decided I hated the corners so very much that I couldn't continue. Ripped it all off. Sewed it back on with a 1/4" seam instead of 3/8" seam.
But then I was racing daylight for pictures, for a quilt that only needed binding and washing! Sigh.
Binding: Promenade by Andover Fabrics