Woohoo, another finished t-shirt quilt off to its new owner! Old owner, I guess - since they are her shirts, just in a different form. Anyway, semantics.
Another Texas one done puzzle style. I'd normally compare with previous quilts to see who raced with each other, but she's in a running group with Denise. So, suffice to say, some shirt repeats here!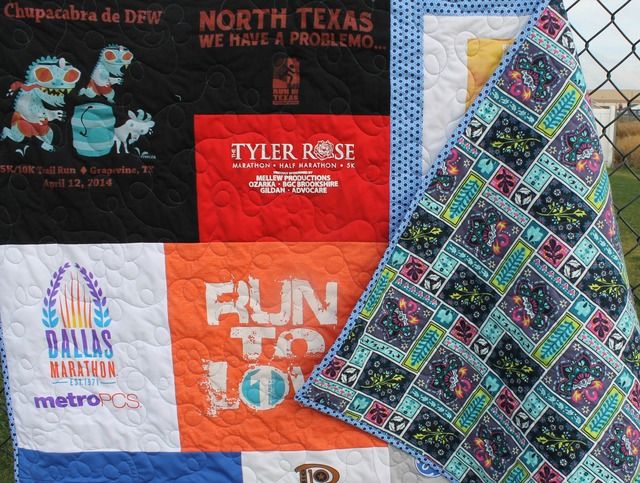 The framing and binding fabric is the new Buttercream from Joann's, and it's got a wonderful feel to it. Plus it comes in great blender patterns!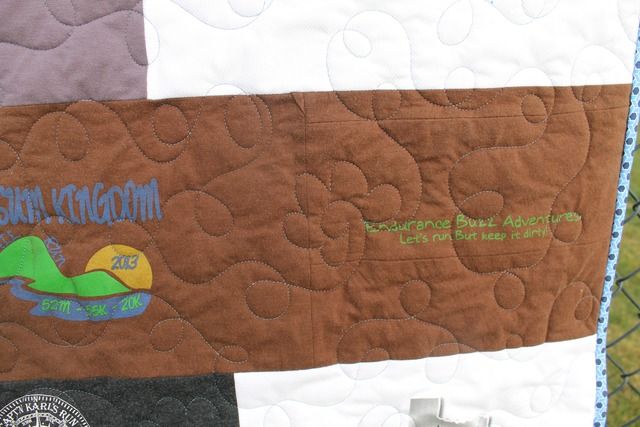 I used a couple of backs, like this one, because of the great sayings on them. Gotta love trail runners!
The quilting is all-over loops and flowers - one of my favorites.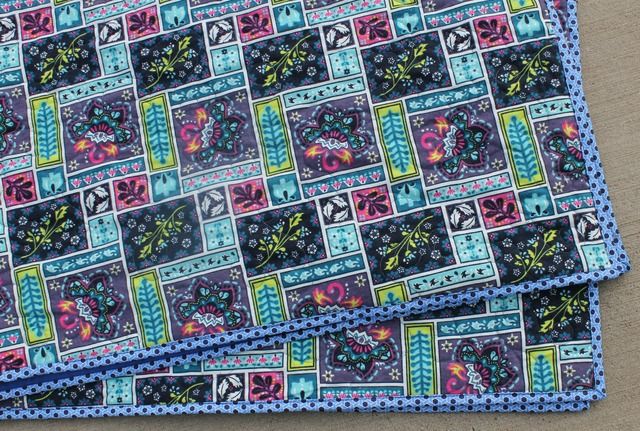 The backing is also Joann's, and super cheerful. My customers have great taste in backings.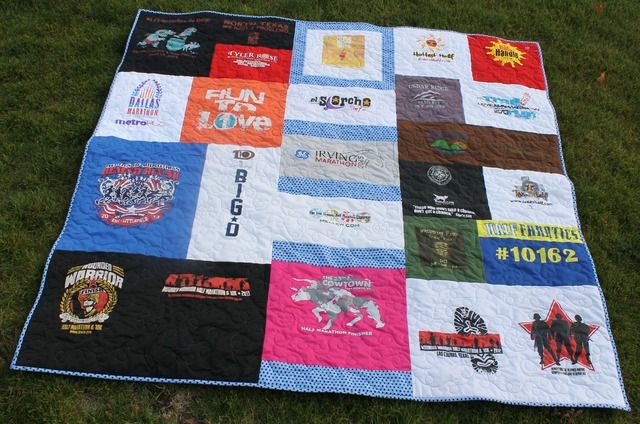 And can we just note that Half Fanatics number there? Over 10k! If I had registered when I qualified in spring 2012, I would have been in the 2500s or so. I thought more-than-doubling by December 2012 was a huge expansion! (I'm #5871.)
68" square
See also: Finish It Up Friday/Crazy Mom Quilts, Whoop Whoop/Confessions of a Fabric Addict, TGIFF/Quokka Quilts, Needle & Thread Thursday/My Quilt Infatuation