That's right, I finished a Christmas present. IN NOVEMBER. #winning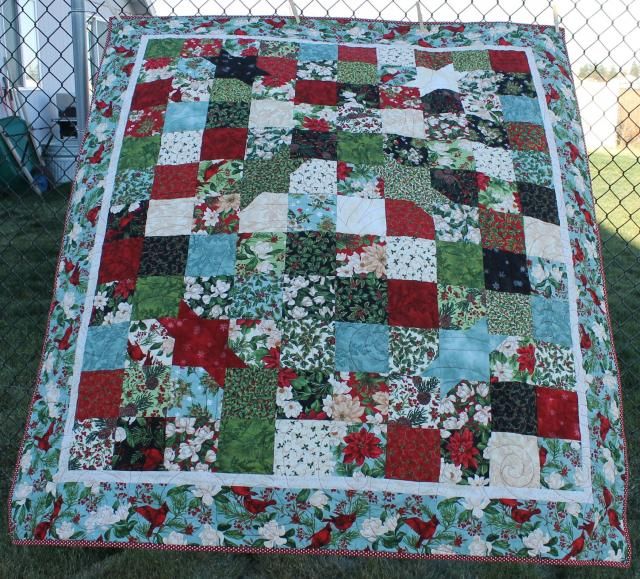 Of course, the logical thing would be to wait for a snowy day to take pictures of it, but...frigidly freezing and breezy will have to do.
This quilt is nothing fancy - just three charm packs of Winter Elegance from last year. My step-mother-in-law is a big cardinal fan, so I thought I'd add to her collection. I made a few stars within the simple blocks, but I think they're way too subtle amongst the busy prints. Oh well. They'll be a secret surprise to whomever notices them.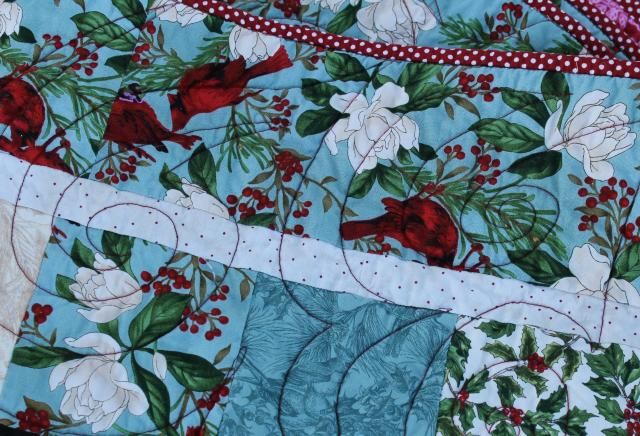 I like the inclusion of the cream-with-red-dots stop border, and the red-with-cream-dots binding. I'm still machine stitching the binding to both sides, and I think I've perfected the technique.
The quilting is simple all-over swirls - effective for a good texture, but doesn't add or take away from the busy quilt.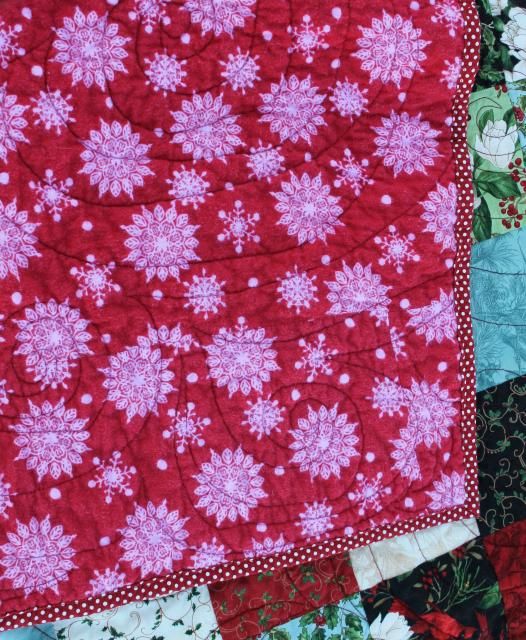 The backing is a snowflake from Joann's - chosen to be winter-y but not Christmas-y, since there's nothing about the quilt that says it has to be put away on Dec. 26.
And you can see a bit of my "d'oh!" moment - I load the quilt on sideways and ended up having to stop with 12" to go on the quilting. Cut a chunk off the side, re-pieced it together, and finished up another day. Luckily busy print = hard to see the oops. And now I definitely mark which end is up before I go long-arming!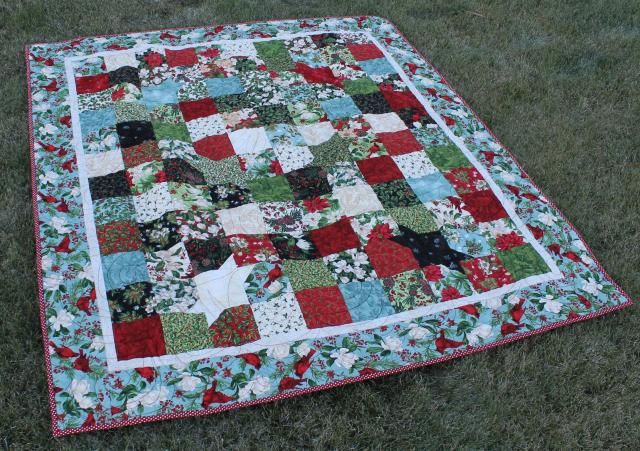 Measures 57x66"
I have to say, between this and Taffy, I'm really enjoying the addition of black in the Christmas/winter collections.
Linked: