Ahh, fall. School. Cooler running weather. Pumpkin spice lattes. Cinnful Angry Orchard. Excuse me while I dig out my sweaters and tall boots - this is MY season.
And the best part? It's cool enough to have the windows open, but the breeze blowing through makes my people wrap up in quilts. I can't keep them folded up neatly on the couch anymore these days...and that's okay.
And so I have made some lists and I am tackling several projects in an attempt to cover more people in quilts. An admirable goal, I think.
I'm not good at working on one project until completion - but I broke down some projects into manageable steps, and try to finish a step before moving to the next step in the next project. It's working fairly well...although it's been a whooping two weeks.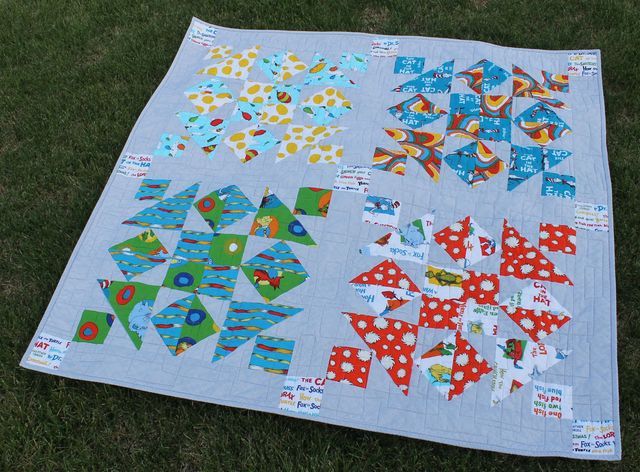 So - Project One - finish something! Dr. Seuss Fresh Air - packed up and ready for the Christmas shipping pile.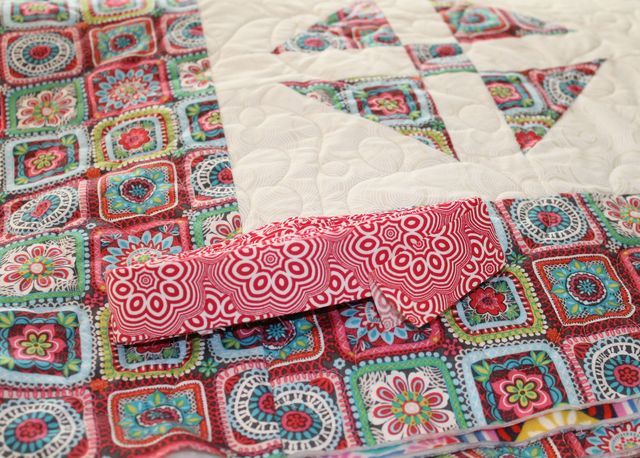 Project Two - get the next thing ready for binding! Shivaun Place - trimmed and ready to go.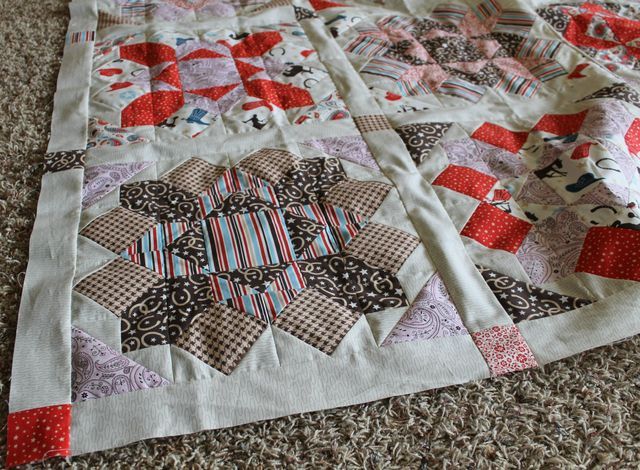 Project Three - piece the next gift quilt! Not-Quite-Flower is now a finished top and awaiting the next trip to the longarm rental.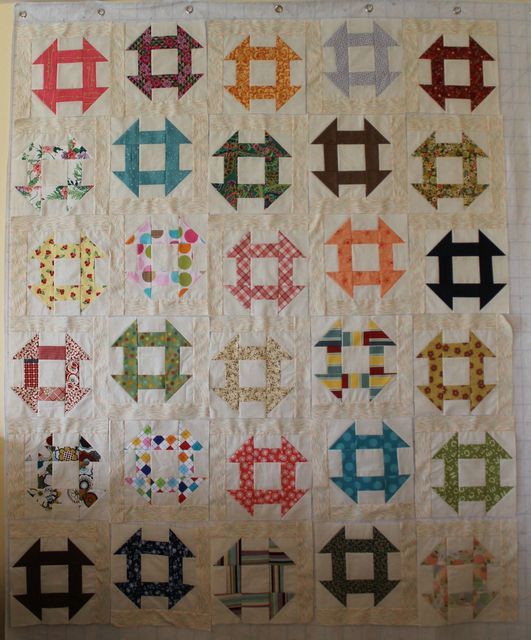 Project Four - piece something for us! RSC Churn Dashes are moving right along with the sashing. And just generally making me happy to see them on the wall. That's the fun part of scrap quilts - these are a whole lot of some of my very favorite fabrics.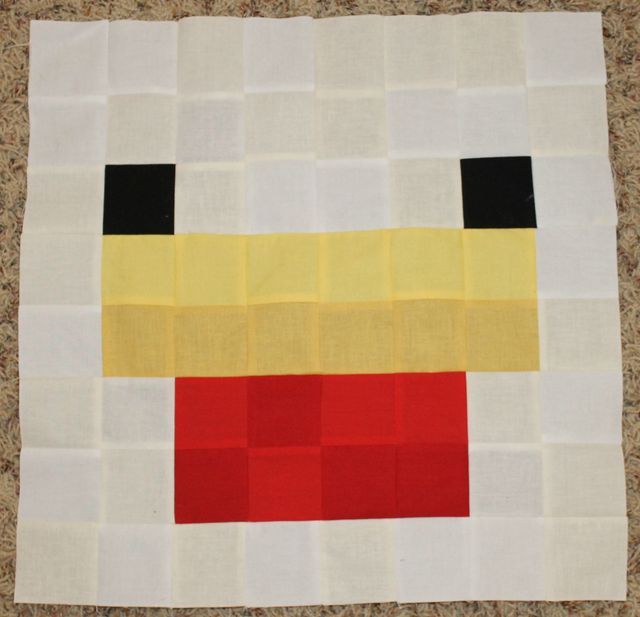 And finally, I made the next Minecraft block. I'm rapidly running out of ones I can make from my solids scrap bin - no brown is a severe limitation! So I'm making my list to order all the missing pieces. Anyway, this is a chicken. Only one because the Dude didn't order one for his quilt.
Now I am making up my list of steps/projects I want to accomplish this week - especially on Wednesday, my first child-free day in months! {I love you, fall.}
See also: Oh Scrap, BoMs Away, Design Wall Monday, Monday Making, Main Crush Monday, Fabric Tuesday, Scraptastic Tuesday, Rainbow Scrap Challenge, WiP on Wednesdays, WiP Wednesday