I have not started anything really new in ages. But I need to get somewhere with all these projects before I can start something new!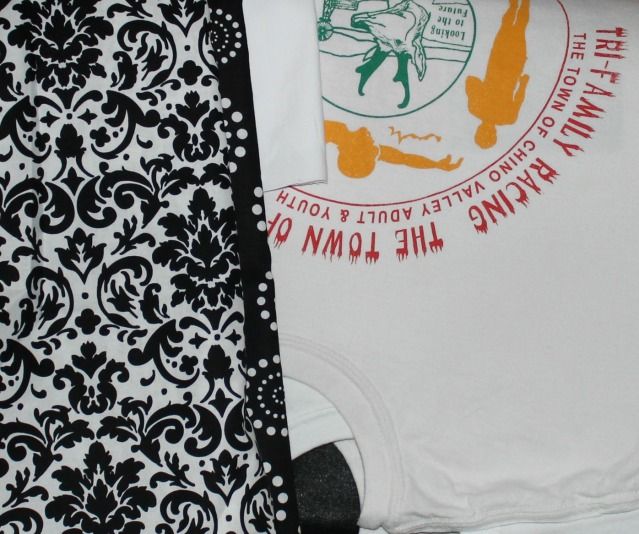 T-shirt quilts are not very creative. But they force me to be very precise in piecing. And they pay for more creative quilts.
Design Wall - LQS Saturday Sampler 2011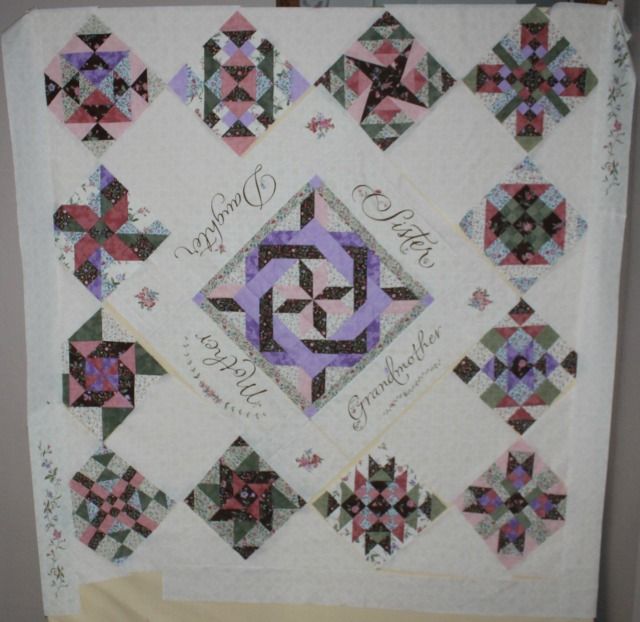 I'm working on this because I have to - it has a date with the long arm and needs to be in a box by Christmas. But all that white space and the simple layout makes the blocks pop.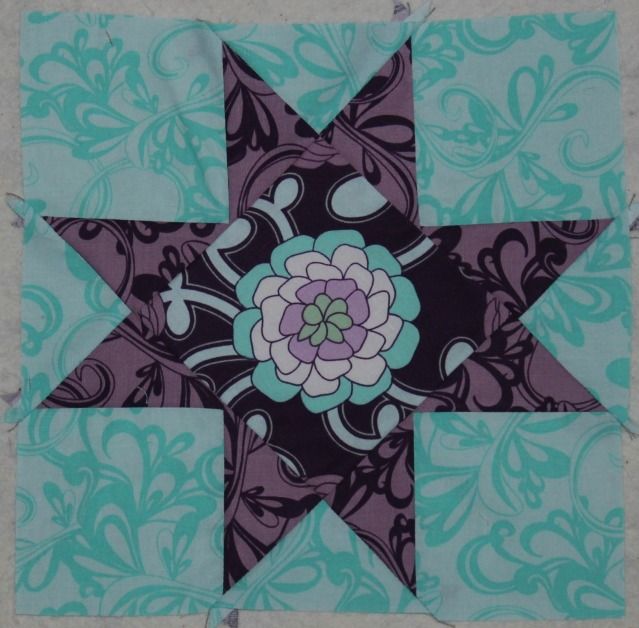 Grandmother's Choice, block six. I like this one. I don't like #7, and I really don't like #8. But this is a BOW about choice. So...I'm going to do the blocks I like, and appreciate the work the designer put into each week even if I don't make the block.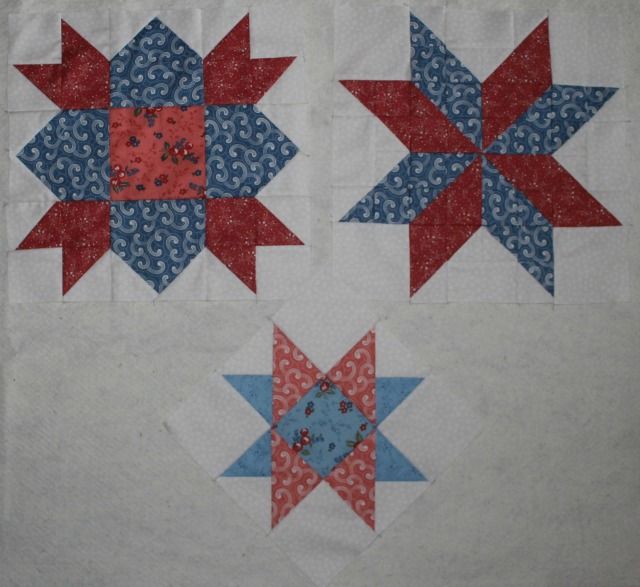 Fat Quarter Stars - I made two 12" blocks - Weather Vane and LeMoyne Star - from my shop hop collection. Then I figured that if I was going to get my sister's block book back to her, I should start doing those. So, my first 9" block - Air Castle.
Technically, Weather Vane and Air Castle aren't stars, but they are kind of star-like.

UFO Busting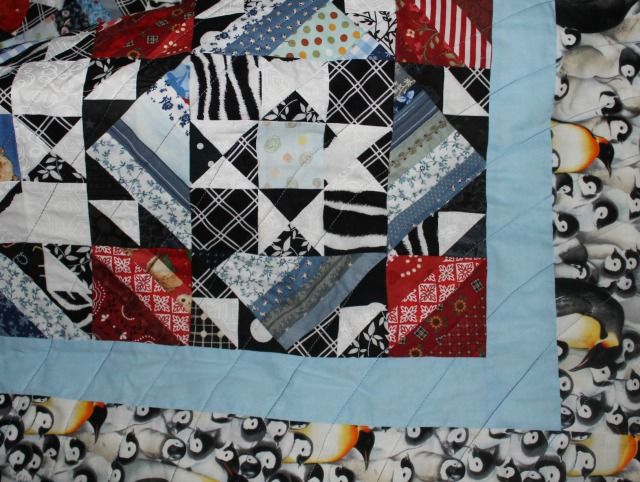 Oh, Skorca! I mowed the backyard on Sunday to put off quilting this UFO...talk about a bad sign. I think I need something different than one UFO day a week - because I will come up with a hundred excuses to not sew that day! This week, I'm going to try quilting for an hour each day. That should, hopefully, take care of Skorca, and then maybe I can move on.
Fifteen Minute Challenge - Organization
I only folded fabric once in the past week. The cutting table? Covered. The sewing table? Piles on the corners. Felt boxes are on the floor from a kid craft project, I have a giant basket of t-shirt scraps... I need to DO my 15 minutes this week!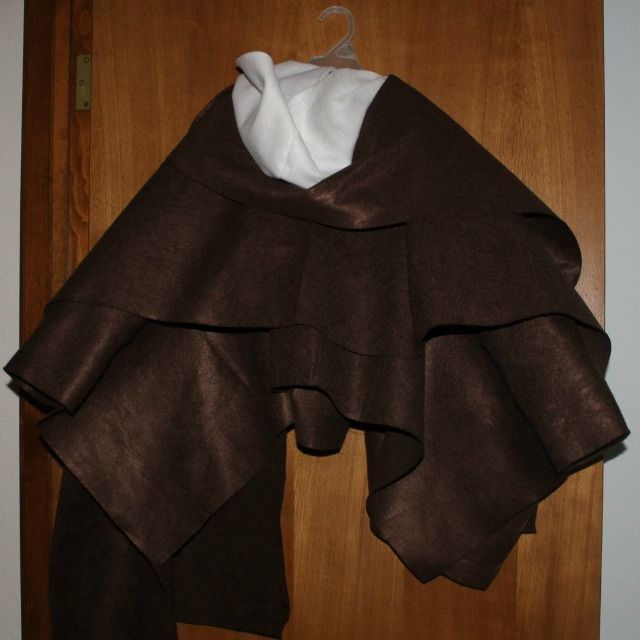 Oh, and my other deadline project. Crazy as the idea was, this is actually coming along nicely. The base of the costume is done - now I'm adding the layers.
Linked: