Yet another quilt that languished in several spots along the process journey. It was just waiting for the right pieces, I guess?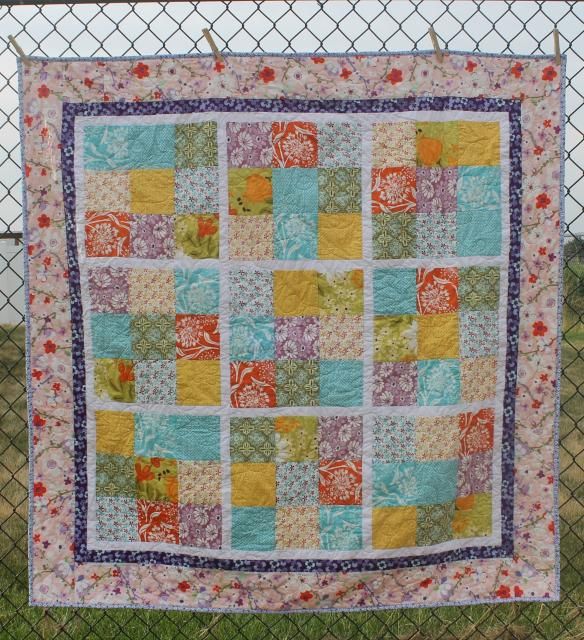 It started when I fell in love with Central Park by Kate Spain. But not the animals. So when this Sudoku kit came across my path, I snatched it up. And I showed my mom and she said, "that looks like the horrible stuff we had in the 70s." Woo, modern fabrics!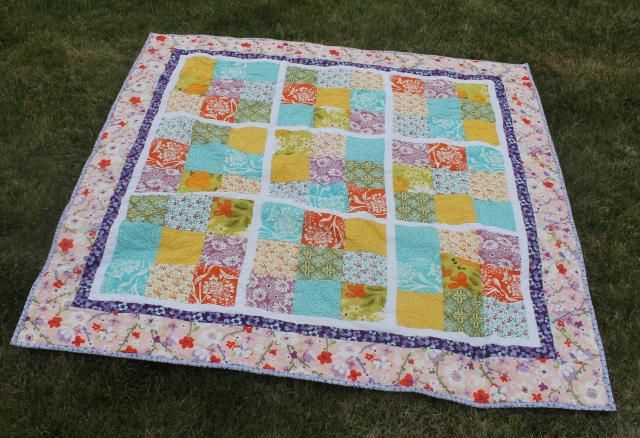 I adore Sudoku, but keeping it in place throughout a quilt isn't that easy. You'd think it would be, but there was a lot of double checking.
I bought the borders back in Oklahoma...probably at least 18 months ago? Finally put them on in February. I'm still not positive the dark purple was the right decision. But clearly it's staying. They're both Good Fortune by Kate Spain.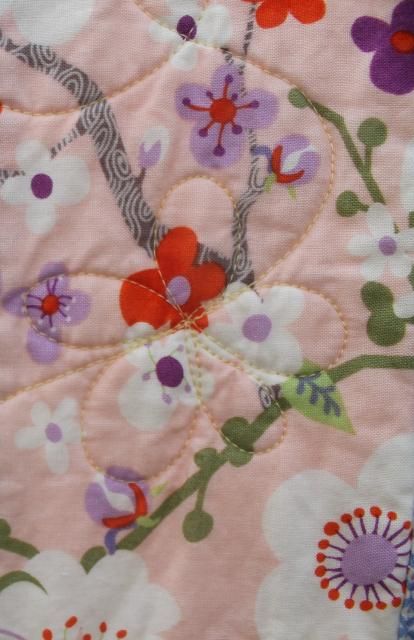 It was quilted with loopy flowers back in March, and then it waited until I would not be able to quilt but still needed a finish. ;)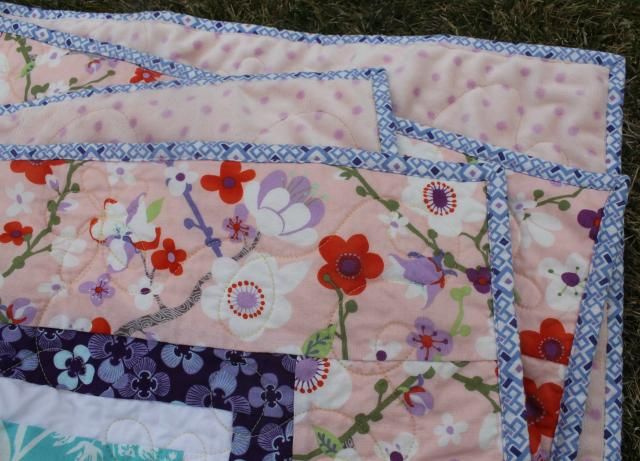 I had no binding in mind until I was out picking up my machine from its spa vacation at Bear Paw Quilting in May. A tiny skinny end bolt of Good Fortune was in their clearance. I grabbed it and hoped it was enough...and it was!
Photobombing overwhelmed my shoot. 
The Dude took off with it and declared that it was his. All that pink and purple? "Mom. It's minkee." Well.
I thought the size was a bit off - too big for a baby, too small for a lap. Apparently the right size for a boy.
And complimentary colors for the cat.
Fabric: Central Park, Good Fortune {Kate Spain}, Kona White