This is my second Tennessee Waltz, and it's still coming in as my favorite quilt pattern ever. I really need to make one for me! Or just finish my Celtic Solstice, which is the same basic pattern.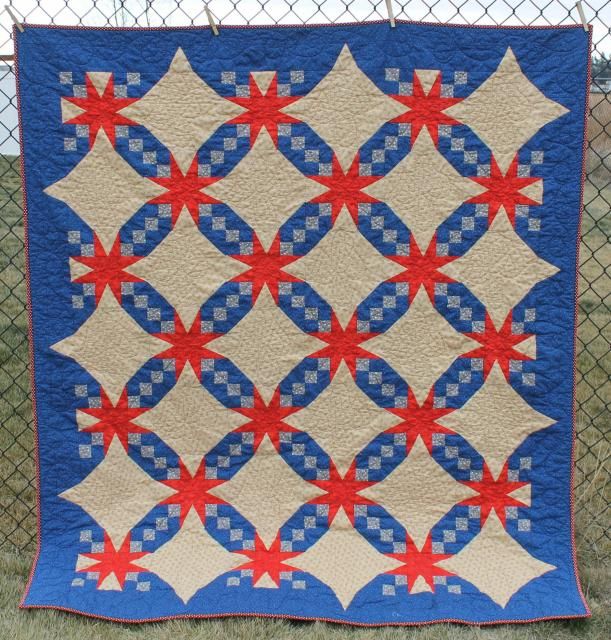 This one is a custom order for my aunt. The top was easy to piece, and I loved carrying the design out into the border.
And then it sat for a while, because I had no idea how to long arm it. My last TW was an all-over because I couldn't afford custom longarm prices. But now I *am* the custom longarm, so...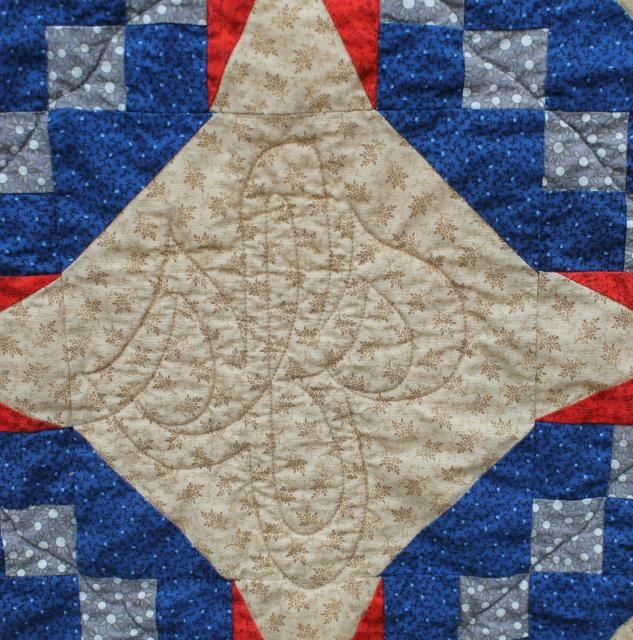 My Mom is a much better sketcher than me, so I asked her to doodle out a design for the middle pieces. It probably could/should have some more filler, but I love that we settled on a design using my aunt's initials.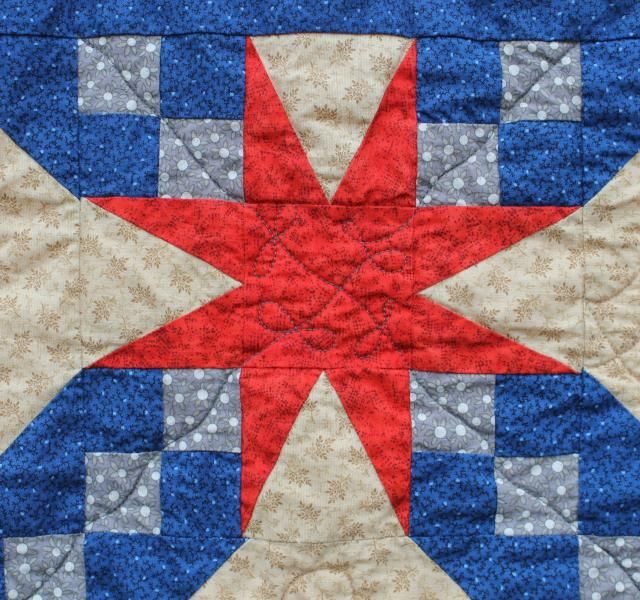 The stars and four patches got this wavy/figure eight design.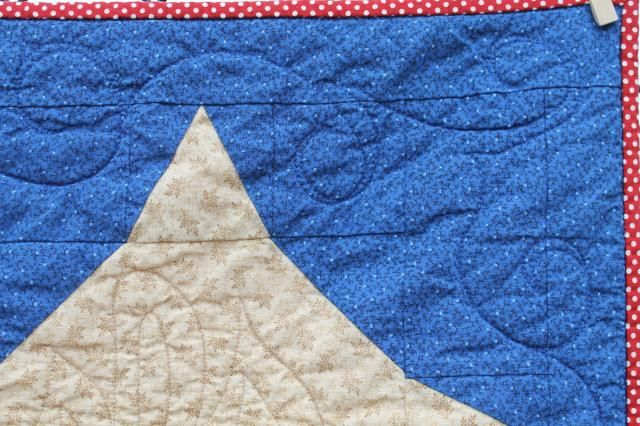 And the borders got curliques, which curved perfectly around the points and corners.
The backing is flannel from Joann's, the binding and fabric came from Korea and I threw out the selvages a long time ago. I should really start writing these things down.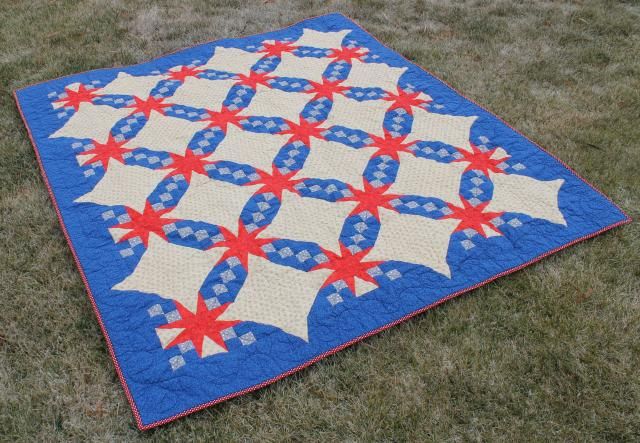 Don't you love my brown grass? This is the latest it HASN'T snowed out here.
60x69"
Linked: