Last and certainly not least - because this one is my very favorite of this set of patterns by Jennie - Chain of Fours!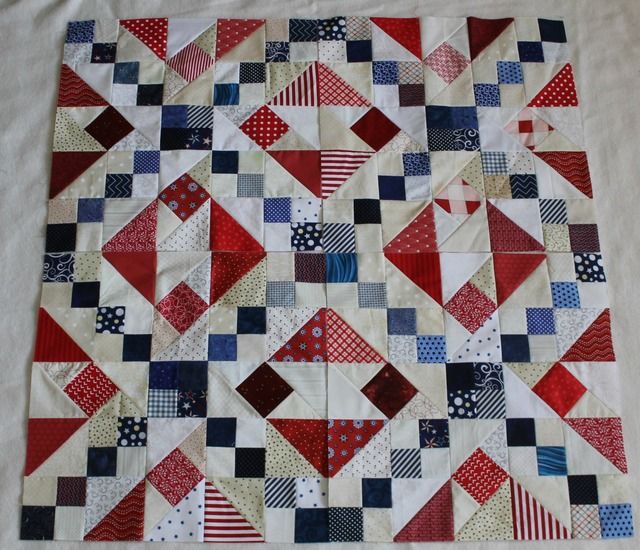 Yeah...that's pretty much gorgeous. And don't even get me started on the pressing instructions. Just about everything neatly fits together to create this perfection. I'll be using this as my summer leader/ender project, busting through my insane totally normal amount of RWB scraps for Quilts of Valor.
Jennie's finished version uses Summerfest fabric. And like Flying Four, it can be made from fat quarters or a layer cake - or charm packs and jelly rolls - or scraps! I use 2.5" strips for my binding, so I end up with lots of scraps that size. I haven't yet cut a single fresh strip for the blues in my blocks!
Chain of Fours is available in Jennie's Craftsy shop!
See also: Finish It Up Friday, Whoop Whoop, TGIFF, Needle & Thread Thursday, Monday Making, Main Crush Monday, Fabric Tuesday, Scraptastic Tuesday, Rainbow Scrap Challenge, WiP on Wednesdays