This is a total cheat, to call this a new finish, but whatever. It never got a finish post in 2011 because it wasn't quite finished. And now it is, so finished post, here we come!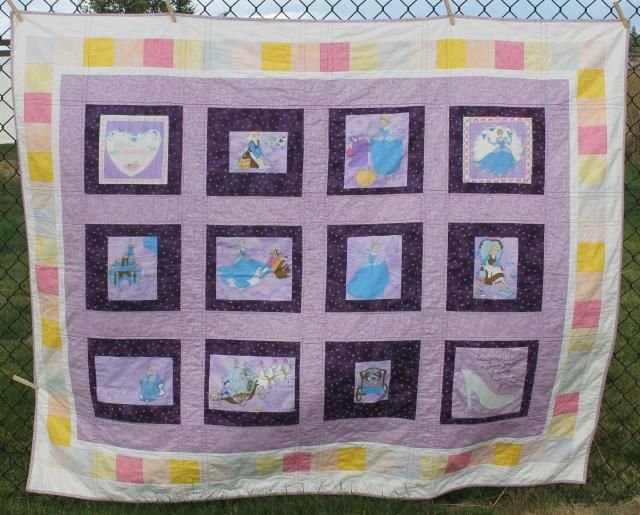 This was from a yard of Cinderella fabric that my sister bought. I added some various blocks along the way, of unknown origins.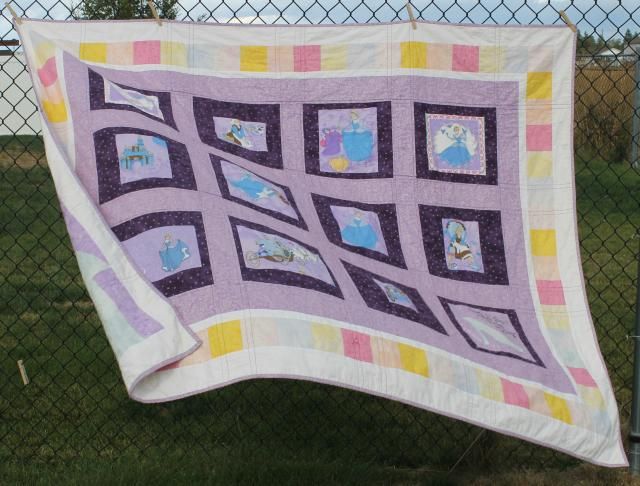 I'm pretty sure my sister just wanted me to throw a backing on it and quilt it, but I can never leave well enough alone. My mother and I did some extreme math - I think there was 1/16ths involved.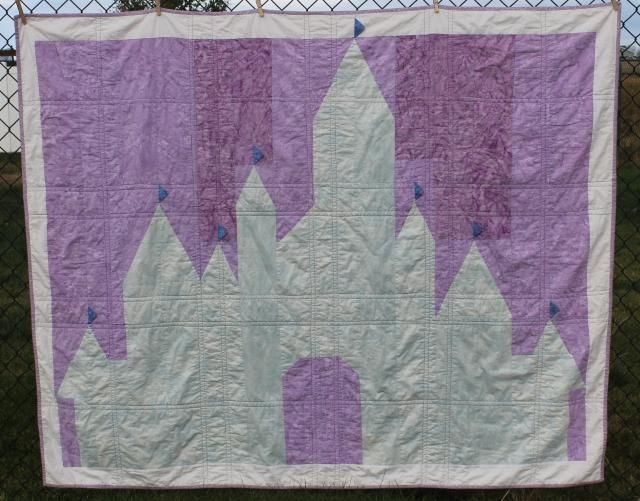 And then the backing. Clearly not simple. I adore it, even though I obviously ran out of fabric and didn't manage to match it. I used HSTs, Tri-Recs, prairie point flags - all things that stretched my skills back then.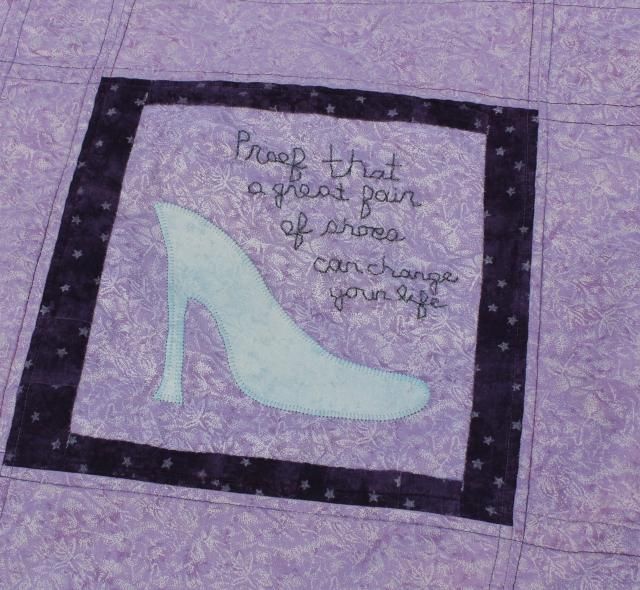 The unfinished block - originally set on white, which was too bright; then on purple, which made the pink lettering disappear; and finally removed, reset, and hand embroidered. My lettering could use some work, but it's definitely my handwriting!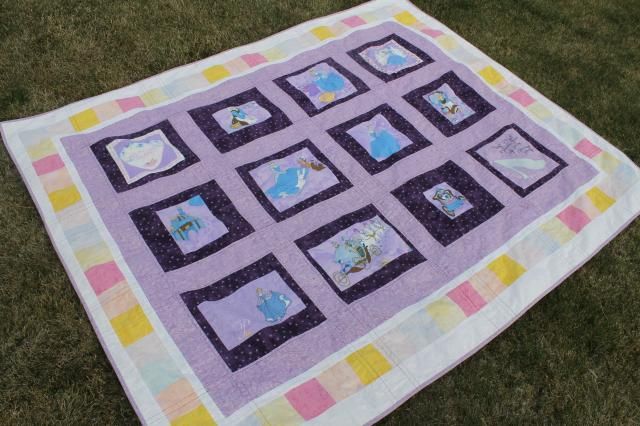 It was quilted with straight lines way back in 2011....which turned out fine because I could take out the offending block easier. If I had to do it again, I wouldn't have used the white - purple would have been better. Because this quilt is obviously lacking in purple.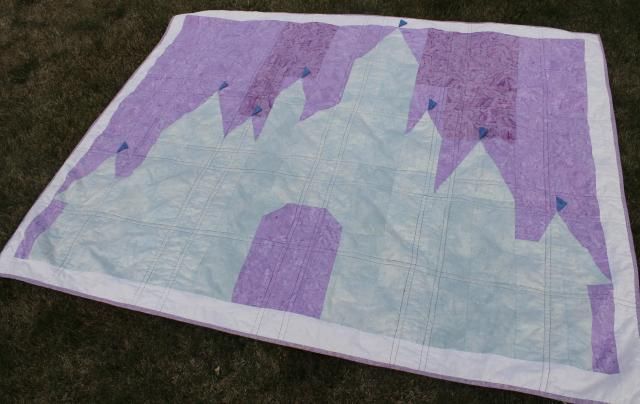 And really should have used the purple here instead of white...not that I had enough.
So now it is packed into the suitcase full of baby clothes I'm taking East to my sister. And five years after she gave me the fabric, I can finally call it done.
60x70"
Linked: