SNOW DAY!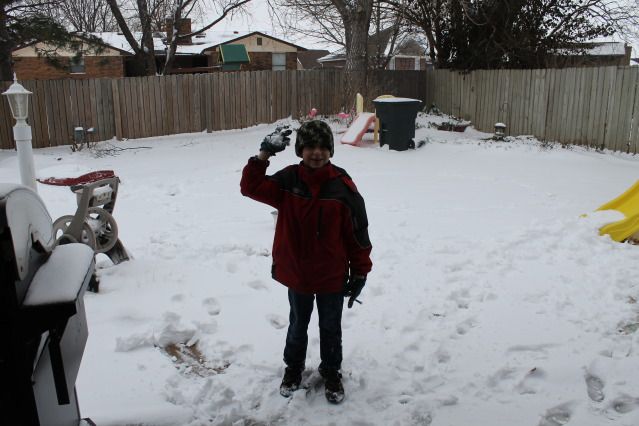 Which leads to design wall pictures like this.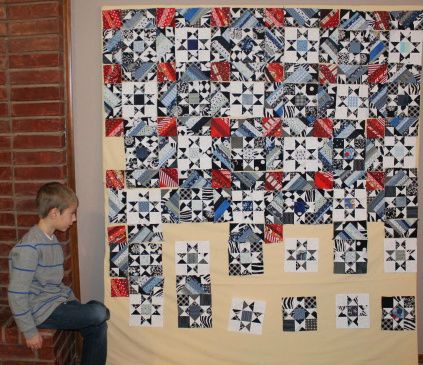 He's having fun hunting out his favorite fabrics.
I did some paper piecing on Friday, so there's a good bit more red up there. It's starting to look close to finished!
But first, I have to go build a snowman. And make Valentines for school tomorrow. And eat the Rice Krispie treats we made. I love snow days!