The Hunter's Star is moving right along, although I think next time I'll go with three colors to get more definition to the stars.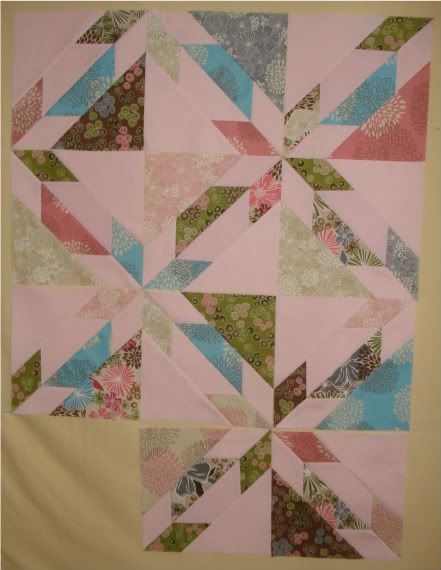 And since I ran out of black Kona for the Steelers leaders/enders, I started a new one. Good solution, right?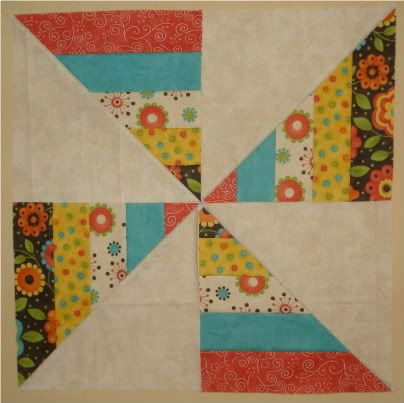 This is a Frolic jelly roll, five strips sewn together and cut to 10.5" squares, matched with Andover Dimples (my go-to neutral) and HST-ed into pinwheels. Simple and oh so adorable.