Finishing up the Christmas Kaleidoscope.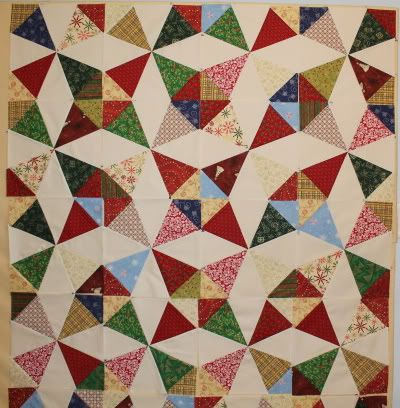 There's another row below and another to go on the side, but I ran out of room.
Everything needs to be squared to 12.5" unfinished before getting sewn together.
Hmm, I need to move one of those red/whites in the fourth row - three in a row isn't very scrappy.
I already have one of the borders cut, so this should finish up quickly. Which is good, since my sister is coming at the end of the week to help entertain the tonsillectomy patient, and she won't let me use the sewing machine while she's here. (Except to make her a dress.)