I've been working on two different projects this week.
On the wall, Sunkissed Jewel Boxes.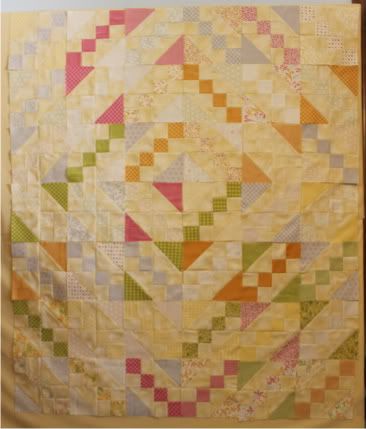 I need to fiddle around with the color placement, and I think I'm going to ditch the last row. 6x6 is more symmetrical for this layout, and the extra blocks will look nice in the back.
On the floor, the Tennessee Waltz: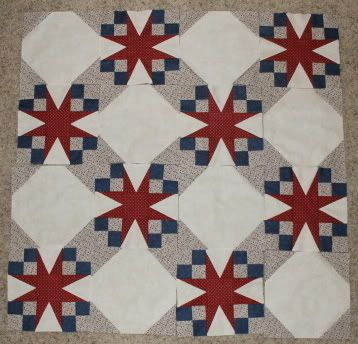 I have about 30/49 blocks done, and I think I really nailed the color placement. I can't wait to make my own - this one is going to my mother for her 60th birthday.