Still Sunkissed Jewels...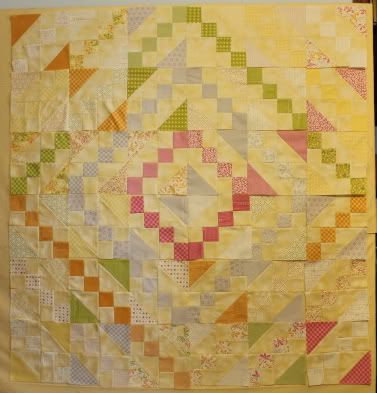 Poor thing got relegated to leaders/enders for a while. The top three rows are completely done. I should get it together soon, though I'm going to spend the next couple of days cutting for a retreat, and I'm not taking something as big as this for retreat leaders/enders.
Of course, it's hard to work on anything when your cutting table looks like this...