Slowly adding more Swoon blocks.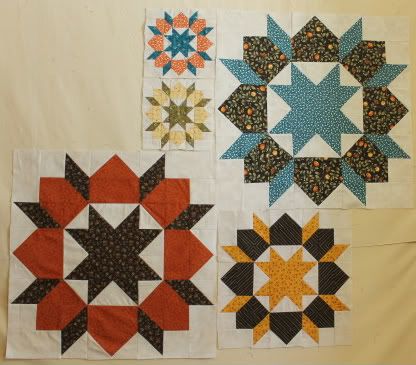 There's now two 24" blocks, two 8" blocks, and one 16" block.
I have two more full fat quarters, so I can do one more 24" if I want - I probably will because it takes me 2+ hours for each block, regardless of the size.
I have plenty more partial fat quarters for the smaller blocks. Looks like I need more brown in the smaller blocks and more color in the bigger blocks...