I work so well under deadlines...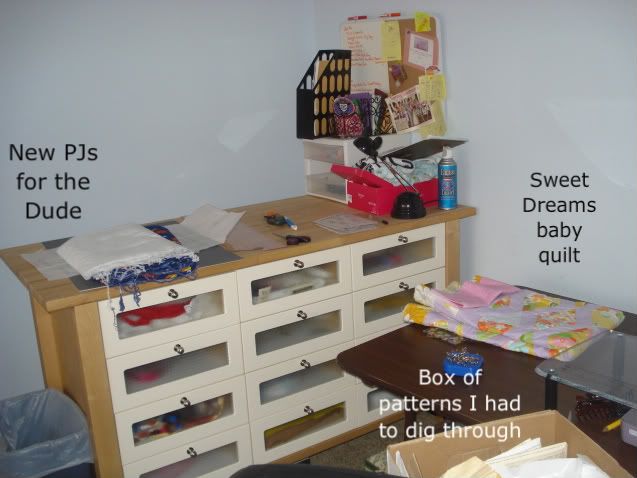 Sweet Dreams just needs the binding. That'll be finished sometime this afternoon. Hopefully.
The Dude has PJ Day on Friday, and all his are 3" too short. Fine for home, not for school. Luckily I had the flannel on hand!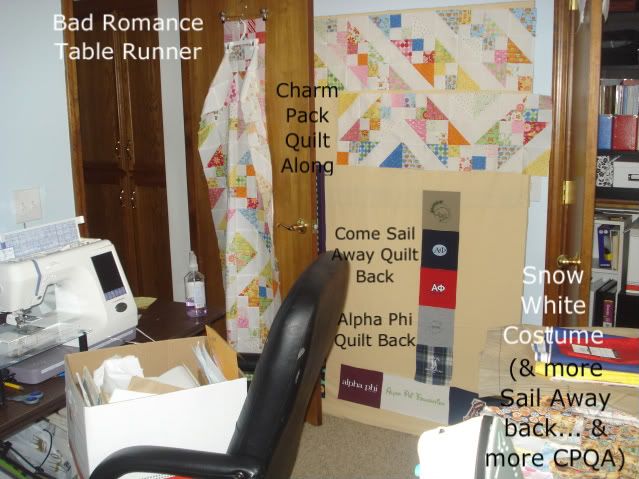 There is a row of the Charm Pack Quilt Along draped on every surface of this room. I'm just thankful I labeled each row, otherwise I'd really be in trouble right about now.
Unpictured is the pile of stuff to be quilted, which includes Bad Romance (oops, was that for Valentine's Day?) and a heart table runner (oops, was that for...oh, nevermind.)
My LQS is having a quilting retreat on Monday, and I think I'm going to go - mostly because that will force me to clean everything up and get organized this weekend.
Because right now I can't even find the ironing board.