All the blocks are complete...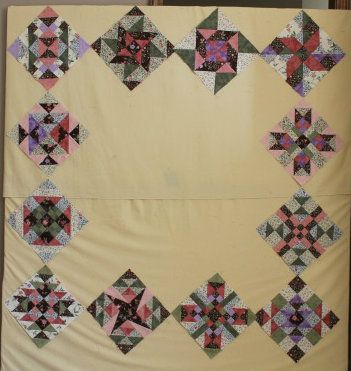 ...but not the center medallion. I didn't have enough scraps and fat quarters to get very far on it.
Right now, I'm trying to get a sketch together and sort through the scraps so that I know how much to purchase.
I need to finish the plan soon - my LQS and the internet are running low on the fabrics!