I took down my Saturday Sampler...I have a plan for it, but it's going to be on hiatus for the summer. Plenty of time for fine tuning on paper.
Meanwhile, in between catching up on laundry, emails, and vacuuming four days worth of cat hair, I did some quick piecing.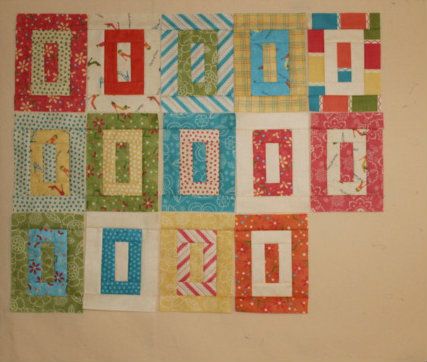 LOVE these little boxes.
The rest of the week, I'm going to be quilting, binding, and sewing clothes (not to mention packing!) so it was good to start the week with a bit of piecing.
Linked: