Another non-standard t-shirt quilt - this one incorporates the mother's race shirts, the father's coaching shirts, and some kid shirts.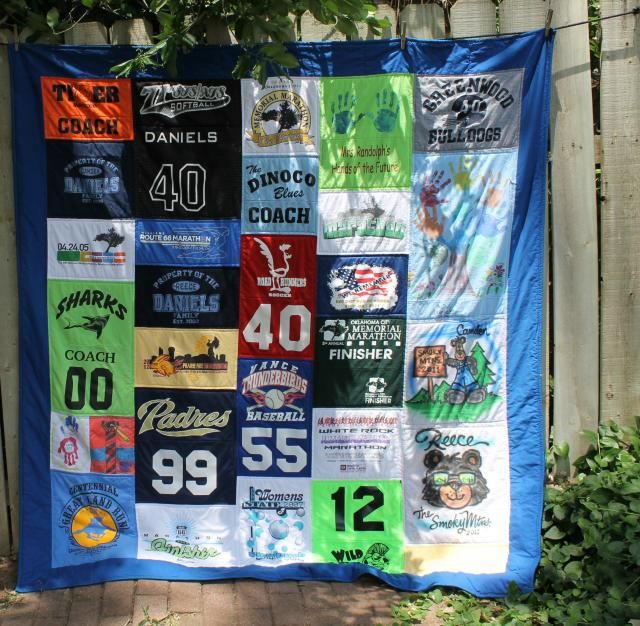 The layout on this one was easy - I used 1/10 graph paper and everything fit neatly into columns with only a tiny bit of extra needed on the bottom right.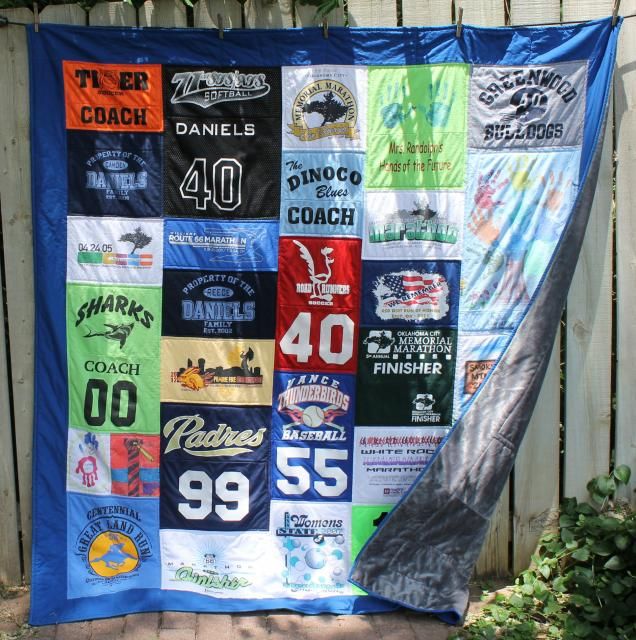 Some of the shirts were a pain - I had to remove sweatshirt pockets, take down hems, and include sleeves and necklines in a few places to get it cut right. But I think that adds to the character.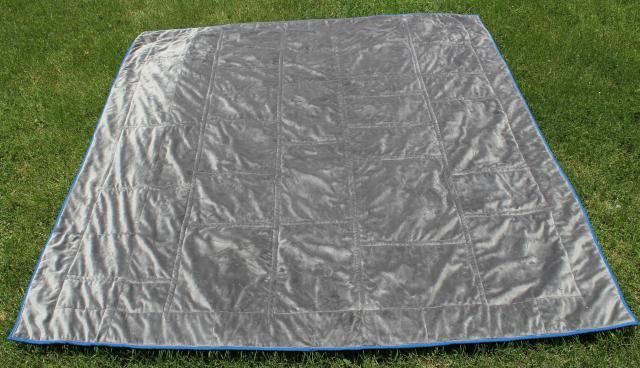 Since a lot of the shirts were technical shirts and/or rubbery screenprinting, I knew quilting over them would be difficult. My machine tends to skip stitches on those kinds of fabric. I decided to outline the inside of each block with a line connecting them. It looks like a series of chains and gives it a nice, loose drape.
The backing is grey minky. The borders and binding are Kona Surf.