This felt food Friday is a cautionary tale.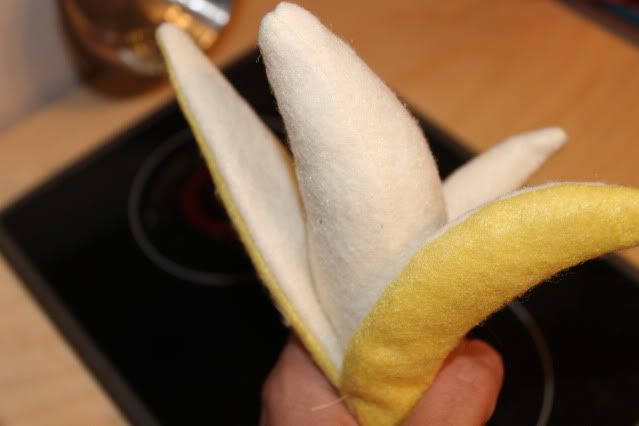 If you want to make an adorably peelable banana...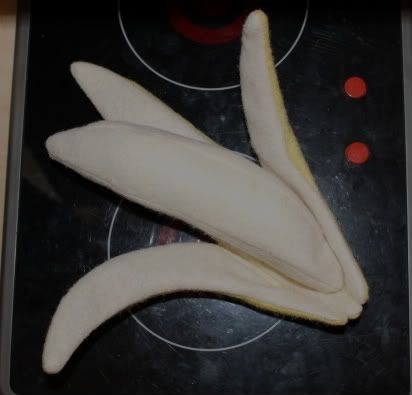 Make sure the "skin" is cut bigger than the banana pattern.
Mine is from Simplicity 2445 - but this is an excellent tutorial that I will be retrying next week. Because this week's is just sad.