A cake was the first thing I made from the Dude's felt food pattern (
Simplicity 2445
) and oh boy, was it awful.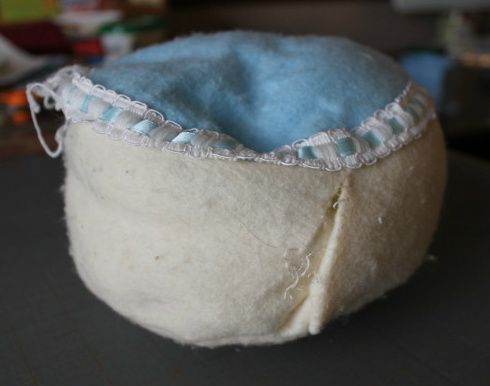 Felt doesn't really hold the shape of a cake very well, and my skill at sewing curves was non-existent. Not to mention, apparently I thought only the tops of cakes got iced. (Who skimps on icing, seriously?)
In honor of his seventh(!!) birthday today, I remade his cake.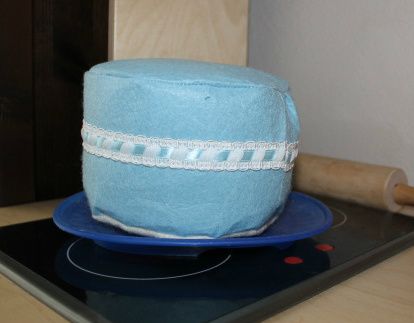 Stiff felt does a wonderful job holding the shape, my curves aren't perfect but they're a whole lot closer, and the icing is in the proper place. I was going to decorate the top, but he told me roses are for girls.
And just like that, he is seven.