We gave my son a play kitchen for his fifth birthday...18 months later, he still has no food. He mentions this, oh, about five times a day.
So I'm trying to make one food item a week to remedy this situation.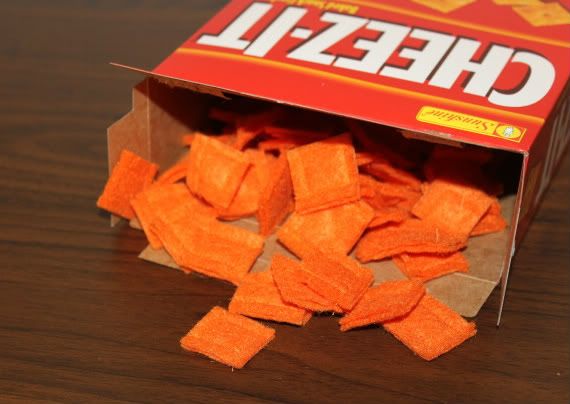 I might have started with the easiest.
So far, he's served me Cheez-its in a bowl, on a plate, and in a frying pan.
Up next - eggs!