Mmm, quality dining going on here.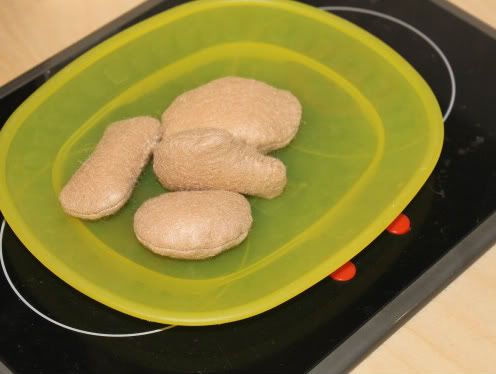 I used
this tutorial
and freehanded blob shapes on two pieces of sandwiched felt.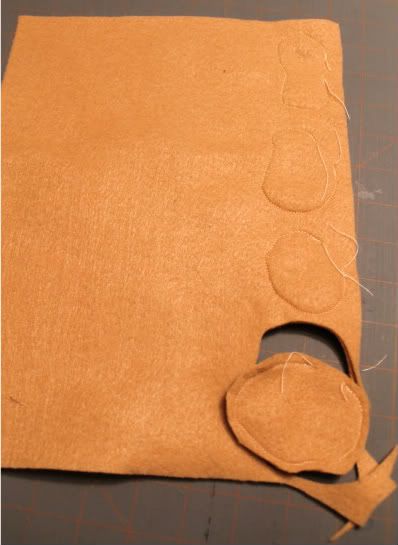 Those holes? Not big enough to turn the nuggets right side out. Definitely emphasize the curves while stitching - the shapes of the nuggets are the best part. Don't stuff them all the way full, so they lay flatter like nuggets instead of brown blobs.
Next week, donuts. Because why stop with the junk food?