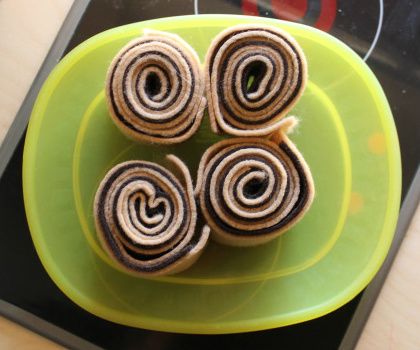 I haven't even stitched the ends yet. I'm, um, waiting for the glue to dry. Yeah, that's it. They do look quite yummy, though. Even without icing.
It's also my husband's favorite breakfast. I picked up a tube of the "real" ones to make this weekend before he heads out for the first round of deployment training. Boo. :(
Last chance to enter my giveaway!