Just a quickie, late-Friday-night posting! We're at a wedding and I'm on my husband's laptop, and the keys are not in the right places.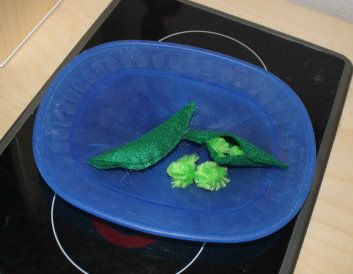 Peas! Both sugar snap and shell-able.
Based on this tutorial, but with cheater peas. I cut apart a extra-fuzzy pipe cleaner and rolled it into balls.