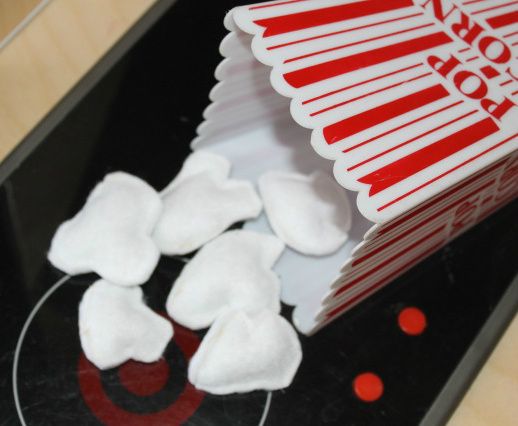 This...was not the greatest idea.
I used
this tutorial
, and freehanded several in a row, stuffing as I went.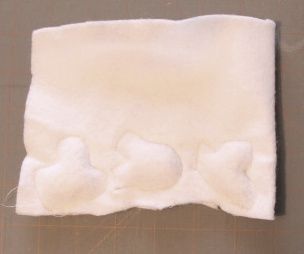 Except I can't freehand, so my shapes... Well, whatever - real popcorn comes in many shapes, right?
Stuffing while sewing is also quite difficult, despite how easy it looks in tutorials.
So the Dude only got six oddly-shaped pieces of popcorn. I told him popcorn is a choking hazard, anyway. (He didn't buy that excuse.)