My fifteen minutes of Christmas sewing were the only non-craft-show sewing I got to do this week, so I'm very grateful for the forced opportunity to do some piecing.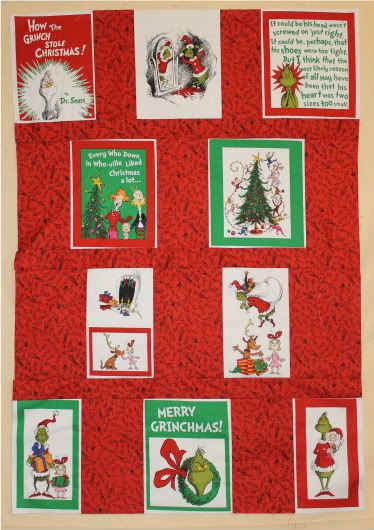 Tuesday - pieced Rows 1 & 2
Wednesday - pieced Rows 3 & 4
Thursday - pieced sashing, Rows 1 & 2
Friday - pieced sashing, Rows 3 & 4
Saturday - nothing :(
Sunday - pieced all rows together
Monday - pieced backing, started plan for borders
It definitely needs a skinny red border to tie it all together. Then I have green and white Grinch-y fabric for the back, of which I can cut 3" borders. I think. I need to double check my math before cutting!
As leaders and enders, I pieced 2.5" squares for the Christmas Stars.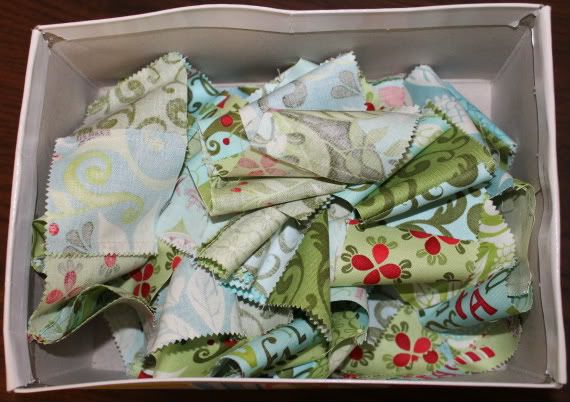 So now I have a box full of those to press and add as a border. Which needs to be done before I can start the Advent Calendar, which will be made of the leftover charms.