I must say, 15 minutes a day is a great way to do my BOM. I finished it in four frustration-free days.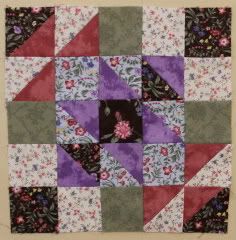 I really like this block. Possibly because I didn't have to seam rip once. But I like the layout, too. It just...works.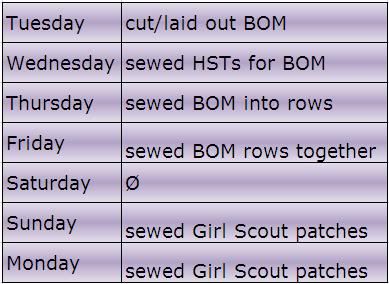 So that took four days, then I sewed patches for a friend. Which is not something I like to do...hmm, perhaps I shouldn't have let the Dude join the Cub Scouts...