I didn't do as well this week... I sewed every day except Saturday, but I didn't work on any UFOs on Friday or Monday.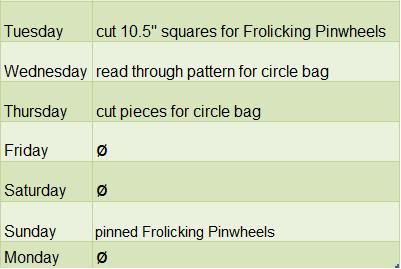 I've been using my sister's Hunter's Star as a leader/ender instead of one of my UFO l/e projects. Which is good for her, but not so good for me.
This week, I really need to tackle her circle bag, one step at a time, for 15 minutes. Because otherwise the instructions are far too frustrating.