Thank goodness for friends filling up my blog! After being sick for most of a month, I have very little to show for myself - but during that time, I did some pattern testing for Jennie at Porch Swing Quilts, so I have something to show you! Not a finished something, mind you. In fact, only one block. But whew - what a block!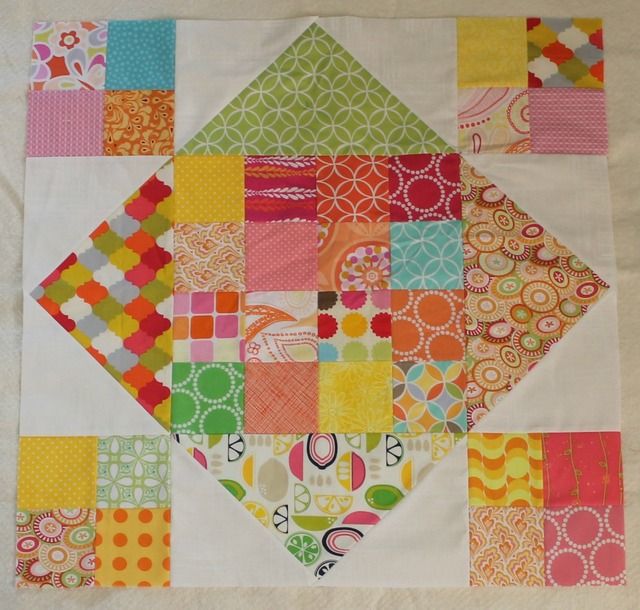 This has got to be my favorite kind of block ever - the flying geese, made four at a time, use up huge chunks of fabrics. The four patches bust through smaller scraps. Perfect combo of using up fat quarters and scrap bins - I just picked a bright, sherbet-y palette and started tossing fabric everywhere.
Jennie, the overachiever, finished her quilt - love the way the pattern comes together!
Available from her Craftsy shop!
See also: Finish It Up Friday, Whoop Whoop, TGIFF, Needle & Thread Thursday, Monday Making, Main Crush Monday, Fabric Tuesday, Scraptastic Tuesday, Rainbow Scrap Challenge, WiP on Wednesdays