In honor of my 100th post, and Sew Mama Sew's Give Away Day...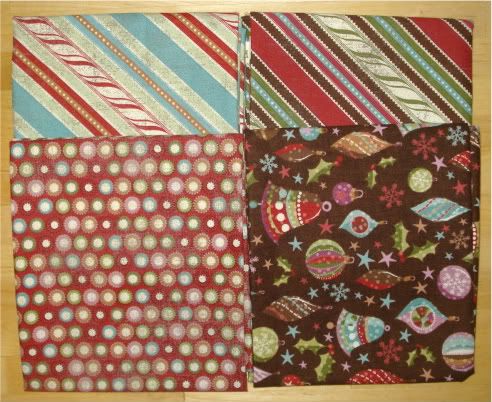 I give you Christmas in May!
Four fat quarters of Basic Grey's Figgy Pudding.
Free to a good home - US or international.
All you have to do is comment with your favorite upcoming Christmas fabric line and hope Mr. Random Number Generator picks you.
(You MUST leave an email if you are a no-reply blogger.)
Winner will be chosen on Thursday, May 26, and posted on Friday.
Good luck!
{This is not a requirement for the giveaway, but in light of the tornado hitting Joplin, MO, last night, please consider texting REDCROSS to 90999 to give $10, or donate in any way on the Red Cross website or a charity of your choice.}