Woo! Finish one for the weekend!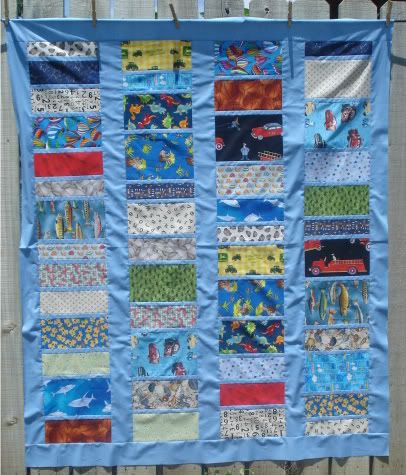 I know the picture is awful - the wind decided to be the "suck fabric against the fence" wind today. It's not nearly as wrinkled as it looks.
Now to finish sewing together the rows of the Hunter's Star, so I can piece some backings and get to quilting next week!