It's done.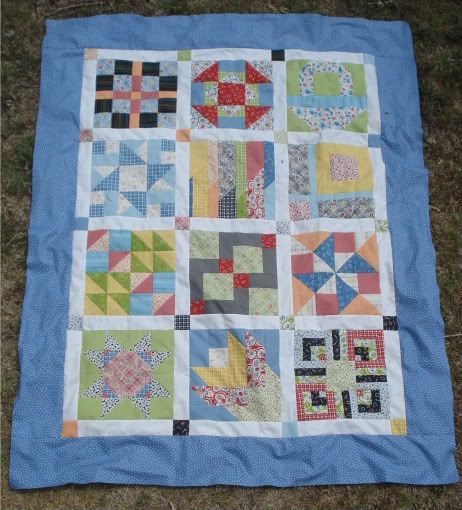 I do really like the border.
And I'm glad I went for cornerstones instead of the stars. It would have been a bit too busy, in my opinion.
I really wanted to set it on point, but the basket looked weird every way I turned it.
I used 6" borders, so it finished around 56x70".
And now it's getting folded up and put on the "needs backing" pile.