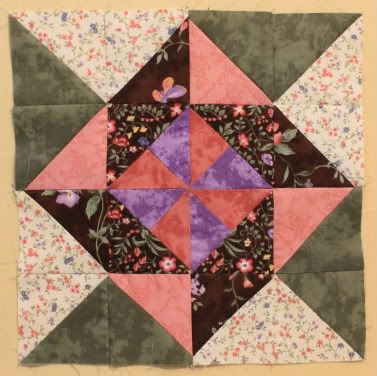 This one did not make me happy.
The pattern does not contain ANY pressing instructions, which annoys me to no end. I spend too much time every month trying to figure which way the seams will go, only to always have some not right.
This month I did get all the seams pressed the right way...but the block still won't go together right. It's especially obvious in the center pinwheel.
I pulled it apart so many time that I'm taking a break from it. It's done for credit at Saturday Sampler this month; maybe in August I'll rip it apart and try again.