I finished the top for Manassas Railroad this week - in time for Father's Day!
The borders are from a Mark Twain fabric collection. It has the same accent colors as the Civil War fabrics, but the background blue is much lighter. I'm not sure it was the right choice...but Mark Twain is one of my favorite writers, so I'll buy anything marketed as his.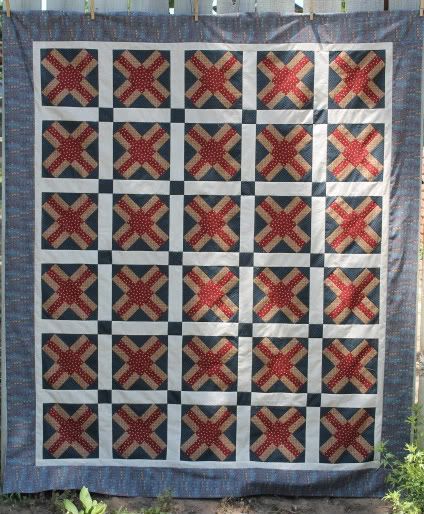 It measures about 58x68.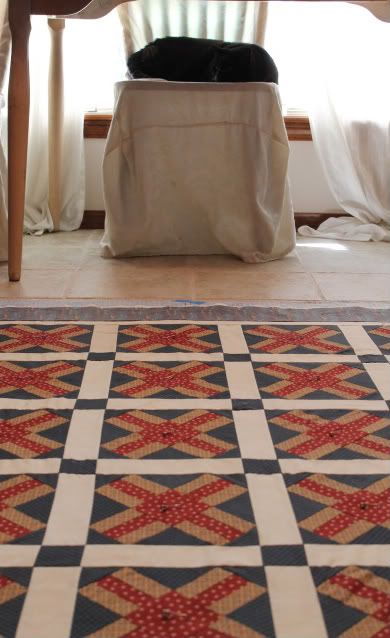 The black lump of fur retreated to the chair to glare at me after being told to get off the quilt ten times during the basting process.