Well, now that Christmas is mailed off to the East Coast, I can take a breather and start thinking about next year.
You know, the year in which we move. The year in which we bring the Little Man home. The year in which I have 3-4 half marathons planned in less than 90 days. The year I need to be the most awesome maid of honor at my sister's wedding.
Apparently I will have time to sew, too.
So, completely ignoring the pile of tops that are STILL waiting to be quilted, and the couple of commissioned projects...
New projects I'd like to start: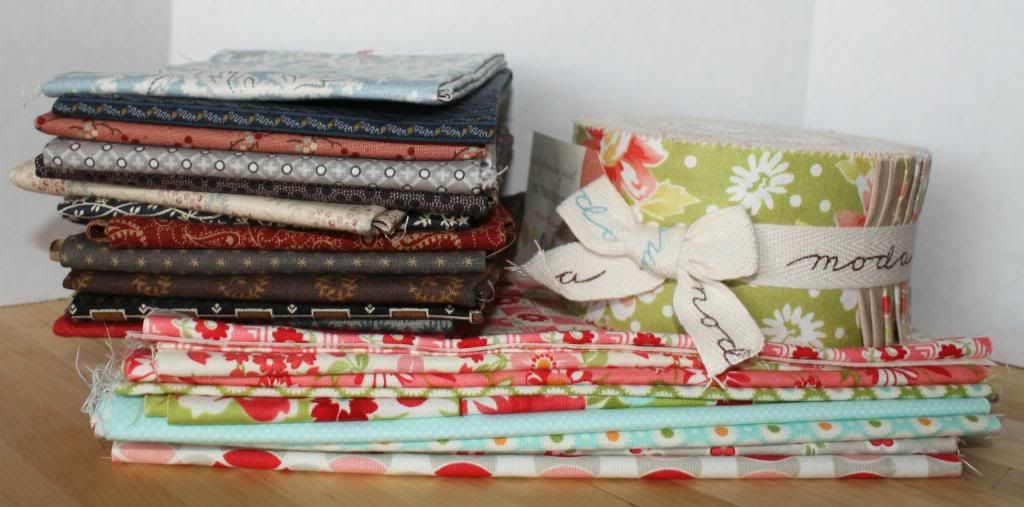 Double Hourglass with California Girl
Cat quilt with reproduction fabrics, modified so there are no partial cats
Spin Cycle with my Bonnie and Camille stash
The wreath quilt on the cover of this magazine, originally spotted on Sweet P's blog. Santa shops eBay for stocking stuffers.

A patriotic Lone Star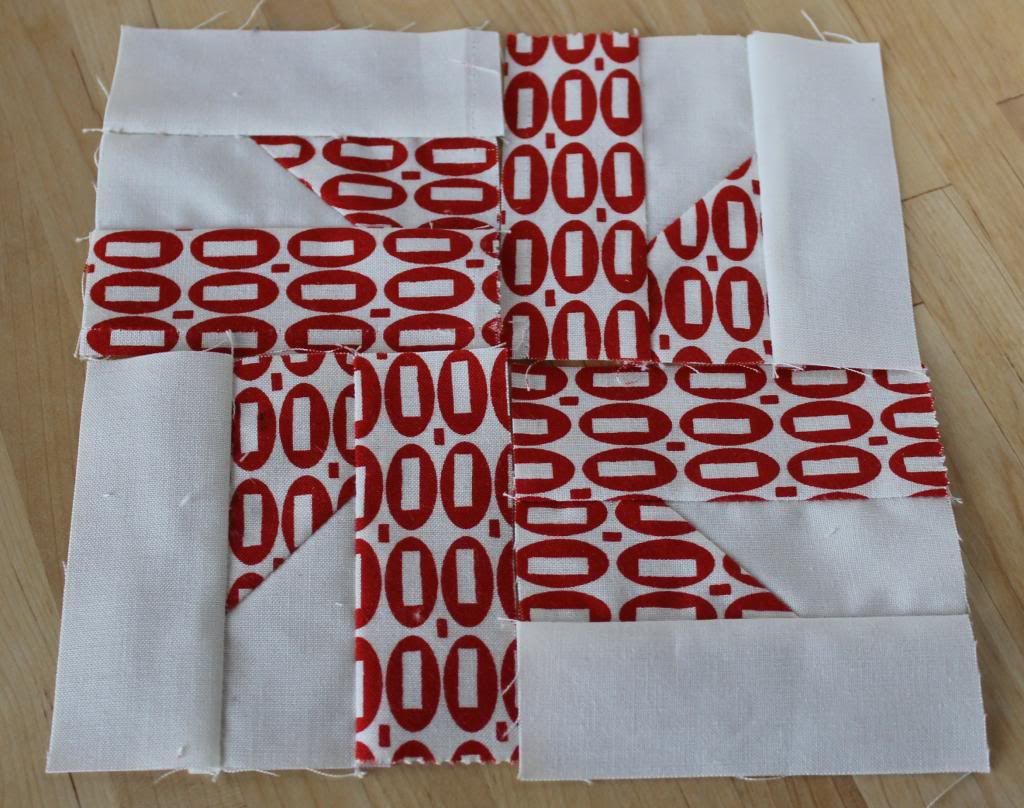 Spin City Schnibbles with Pez - I made a test block, but I still count it as a New-FO because it was just one block and it's not even sewn together completely...

So that's six - manageable and I'm sure there will be things added to the list as the year goes on!
Linked:
Cat Patches New-FO Challenge