Here's one with a boring name.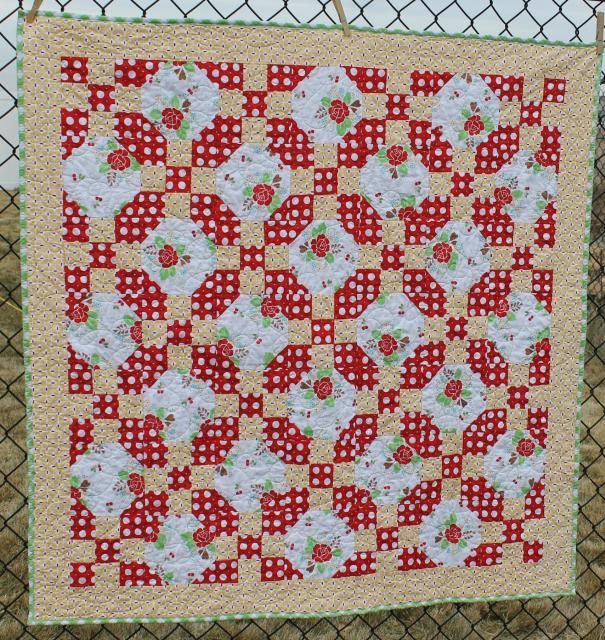 Very descriptive. Very boring.
It came from a kit from one of my LQSes in Oklahoma. It's a three-yard pattern from Fabric Cafe, which I promptly ignored, because snowballs are much more awesome than plain old blocks.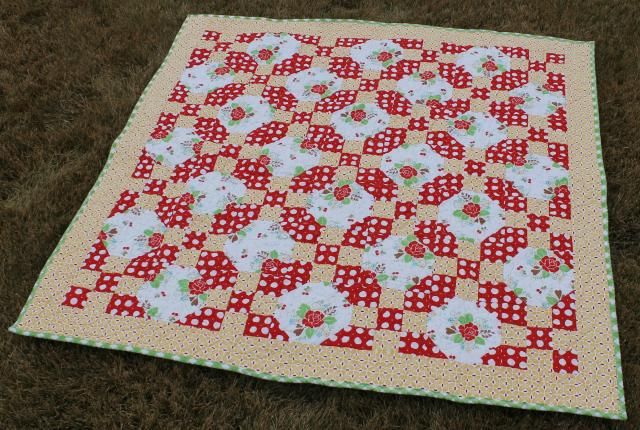 I finished the top last summer...yeah, 2012. It languished on the to-be-quilted pile for a while. I finally got a backing last month, and plopped it on the long arm a couple weeks ago.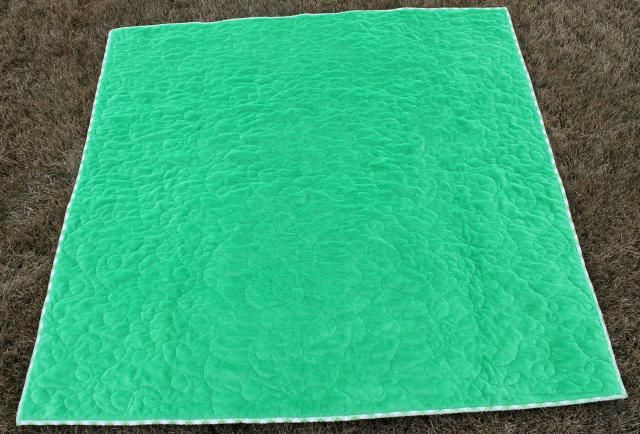 Ooh, pretty loops on a minkee back!

My new bestest blog buddy once said "doing these loopy swirly things is like doing donuts with a Ferrari" - but hey, we're both still learning.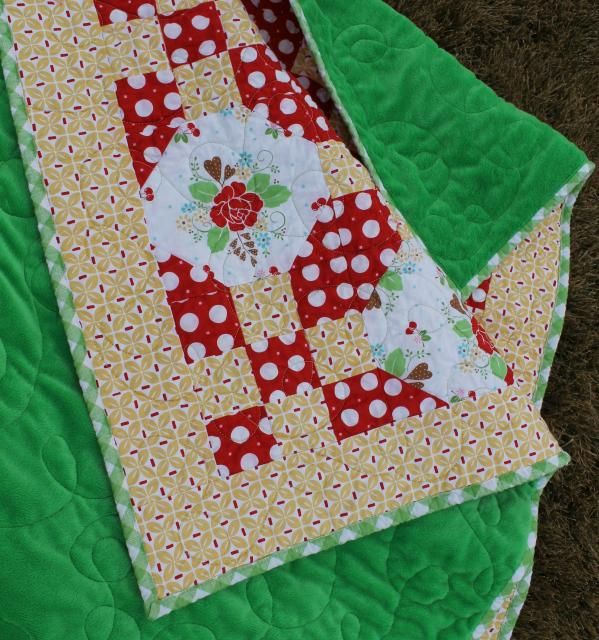 {Look how I got that perfectly fussy cut rose in this shot. Totally planned.}

Fabric is Sew Cherry by Lori Holt.

48" square