I took a class on
Piping Hot Binding
last week - almost every quilt at my LQS is bound this way and I will do anything to get out of hand-sewing the binding. I like it...mostly.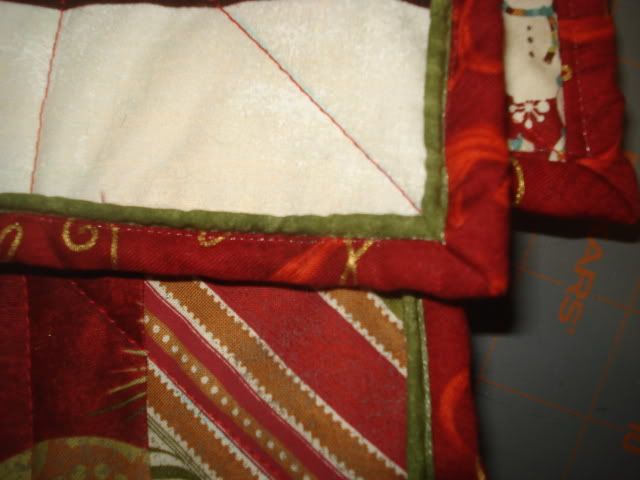 It looks (almost) professional on my first try, adds dimension to the table runner, and is generally very easy. It usually takes me forever to hand-sew, and I had the table runner completely bound, including making the piping, in four hours. Plus, the technique can be used to add almost anything to the binding - ric-rack, pre-made ruffles or trim, etc.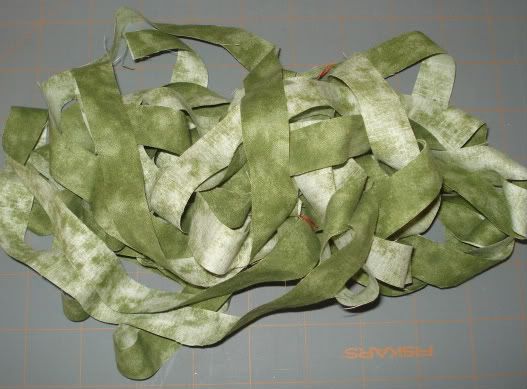 What I didn't like was the amount of fabric leftover from making the piping. The instructions call for 1.25" strips for the piping, which my teacher said was difficult to work with on the first try (and I believe her!) My 2.25" strips after trimming the piping were 0.75" - and I typically don't save pieces less than 1". So I don't know if I want to attempt the 1.25" strips, or go bigger so I have at least an inch leftover.