I got this idea from a Christmas quilt book, but of course I can't remember the name! The pattern is by Doreen Burbank, though.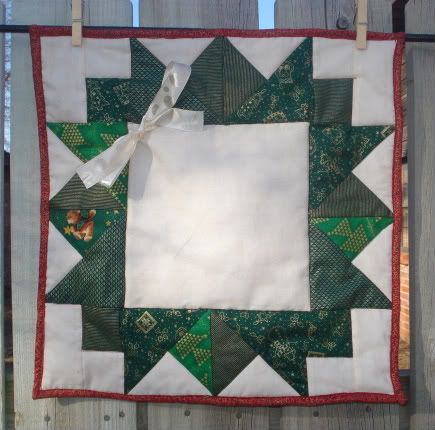 Instead of putting them together to make a block, I used the various pieces to surround an 8.5" solid block.
The pattern called for snowballing the middle block, which I didn't do (lazy) but admit it would really look better.
I love the bow - it's just stitched into the seams.
The pattern called for a skinny cream border, then a red border with another ribbon bow, but I ran out of time.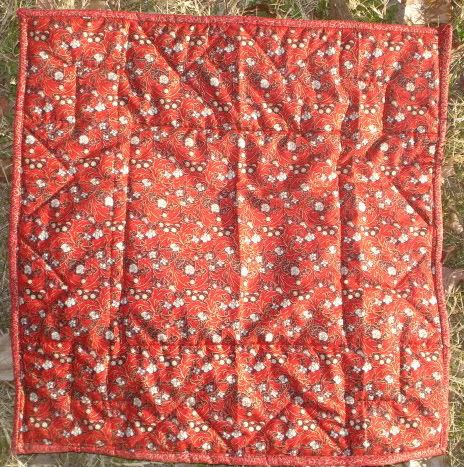 Mine measured 16.5x16.5".
Made from Christmas fat quarters my mother gave me, which means they were probably bought ten years ago at the Rag Shop in NJ.
I quilted in the ditch, outlining the wreath.
And off it went to the squadron spouses' White Elephant gift exchange!