I'm starting the year off right. And/or boring.
Nothing in, nothing out.
My LQS had a sale yesterday, but I couldn't muster the energy. Even with a gift card!
In less than two weeks, it'll be the OKC quilt show, so I'm sure I'll make up for it there.
I did some organizing - sorted an entire box of scraps - and cutting, but no sewing until the Dude and the husband go back to school/work.
Used this Week: 0
Used year to Date: 0
Added this Week: 0
Added Year to Date: 0
Net Used for 2011: 0 yards
And because no one wants a post without pics...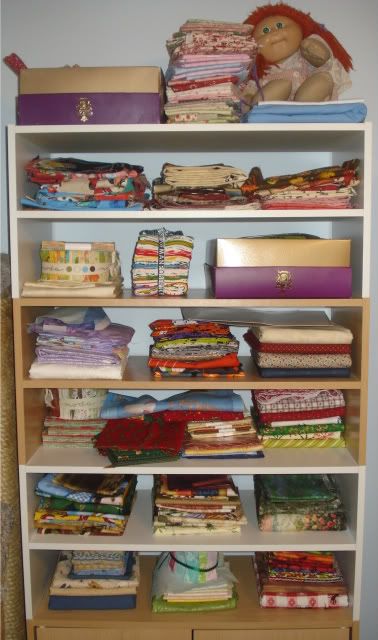 My still-slightly-disorganized precious-planned-project stash. The ordinary stash is in the cabinet below.
Don't forget to check Judy at Patchwork Times to see other reports!