Finally, the one my sister has been waiting for.
Bought this:
Made this: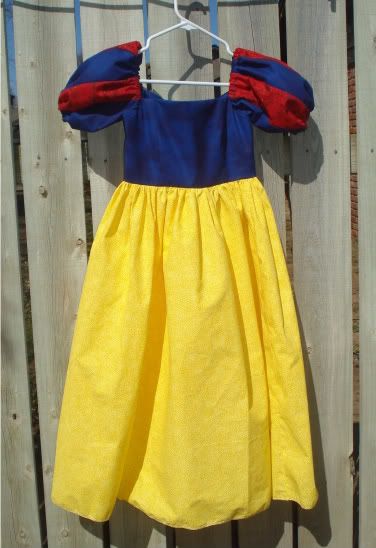 Seriously over-estimated the blue - the pattern (
McCalls 8895
) had the bodice in different colors and ribbons on the sleeves instead of the red fabric. So I have 3/4 yards going into stash (which is why I bought basic tone-on-tone blue.)
The dress went together so well that I bought another 1.5 yards of the red to make the cape. The collar fabric/interfacing came from my stash.
I also bought and used 0.25 yards for
the Sweet Dreams
binding. Backing was from stash.
Used this Week: 8.5
Added this Week: 6.0
Added Year to Date: 45.44
Net Used for 2011: (14.8) yards
See? Told you the numbers would start moving! Thirty yards busted BEFORE fifty yards purchased!