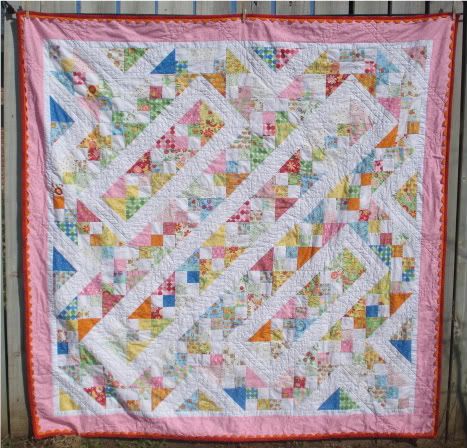 I ended up purchasing 2.75 yards for the back, and another 2 yards of white for the first border. (But who doesn't need white laying around?) Plus binding and a quarter yard for another project.
Used this Week: 8.75
Added Year to Date: 51.07
Net Used for 2011: (11.68) yards
I was kind of hoping to bust down to ten yards before reaching 50 yards purchased - and I would have if I finished the sailboat quilt. But I didn't, so...