Everything that went in, also went out, so this week was a wash. I purchased the backing and binding fabrics
for this
.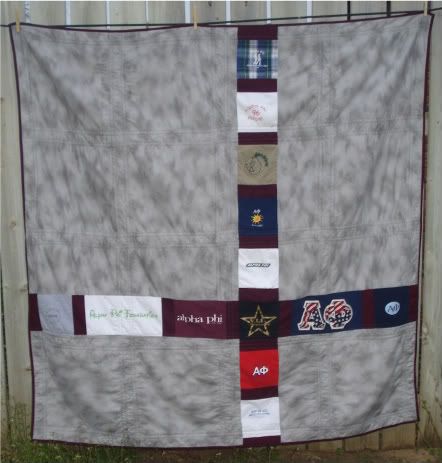 1.75 yards of the gray with NO piecing - thank you, scraps from the shirts! And 5/8ths of a yard for the burgundy sashing and binding.
Used this Week: 2.38
Added Year to Date: 53.45
Net Used for 2011: (11.68) yards
I think my goal for the second quarter of the year will be to get/keep the net used under 10 yards. Which means I'll have to get the net down low before June and the Oklahoma shop hop.