I'm cheating and not counting the fabric I got to make clothing from the local thrift store. Mostly because the haul was around 10 yards, and also because a lot of it won't ever end up in a quilt, so I won't count it going out, either.
I'm also not counting this: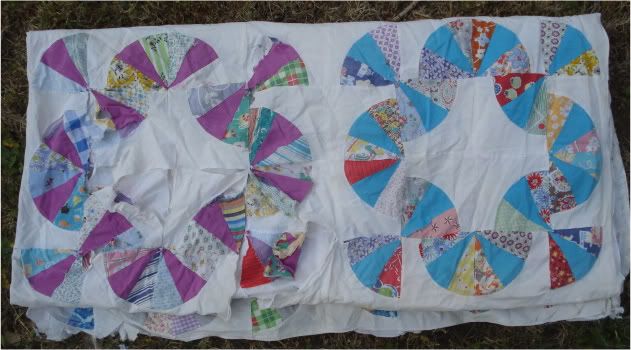 This was made by my great-grandmother, for my aunt. I'll be repairing the seams and putting it back together for her. And then I'll be getting my other aunt's, and my father's. Their best estimate for the age of the quilts is early 1960s.
So the only thing in was the next block of my LQS Saturday Sampler, and the only thing out was
Come Sail Away
, which was finished last night and went back to Virginia with my mom today. (Boo!) You can have one peek before Tuesday.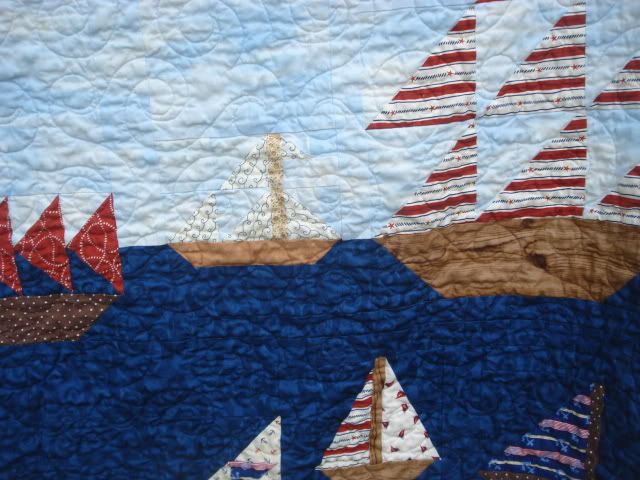 Used this Week: 2.05
Added Year to Date: 59.46
Net Used for 2011: (12.58) yards
Check out how everyone else is doing on Patchwork Times!