I was doing really well this week...until I went to a fabric store closing sale. And really, I think I controlled myself there.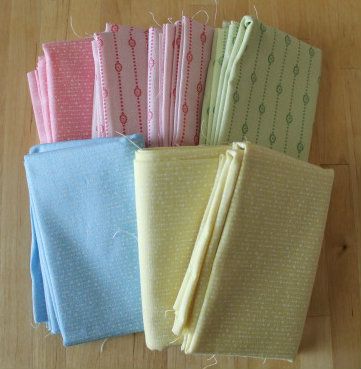 Minimum cut was a yard, so I avoided the bolts and picked out seven fat quarters.
And, um, some clothing fabric. But it doesn't count! Lace isn't quilting stash!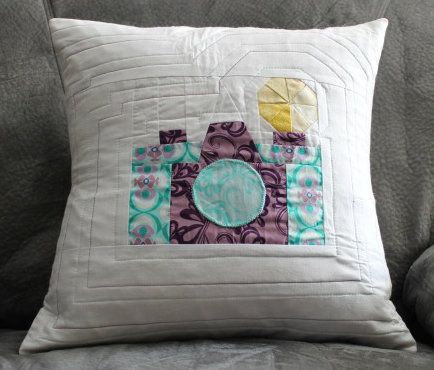 I finished a pillow cover for
my friend
who sent me Hawaiian fabric
. She asked for a camera block like
Ayumi's
. Mine is a little less detailed, but I'm quite happy with it. It's a mix of traditional piecing, paper piecing, and improv piecing, with a bit of applique tossed in.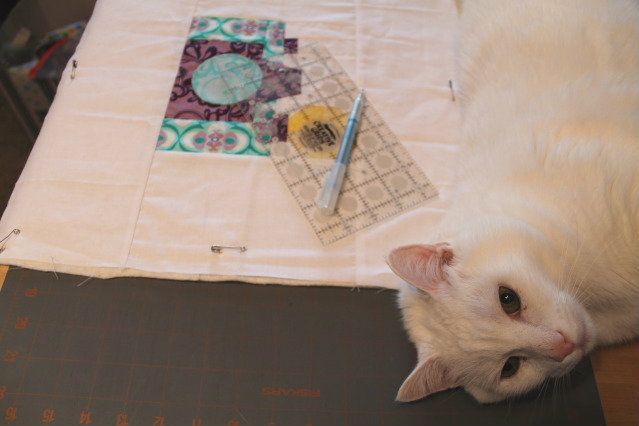 It's 16" square, envelope style, and echo quilted in teal and variegated purple. Fabric is Poetica by Pat Bravo, and bits from my yellow scrap bin.
Added Year to Date: 97.83