Well, I really tried to finish quilting the
Unnamed Baby Girl
quilt so I could count the back out as well as in, but it's slow going. Definitely by next week.
I did finish the Granny Squares top...but had to buy a little more of the blue to do so.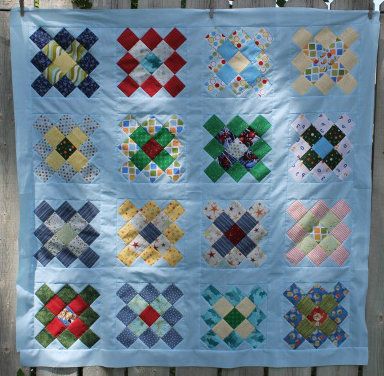 And I made a pillowcase dress out of fabric - haven't got a picture of it yet, though.
Used this Week: 3.08
Added Year to Date: 100.58
Net Used for 2012:
(54.94)
yards
Okay, I didn't make it to 50 busted before 100 purchased...but I'm pretty close. And I shouldn't have to purchase anything for my next three finishes. But I will have to buy for a few of my hotel kits. Never ending cycle.