So the "no buy until the OKC Quilt Show" didn't quite happen.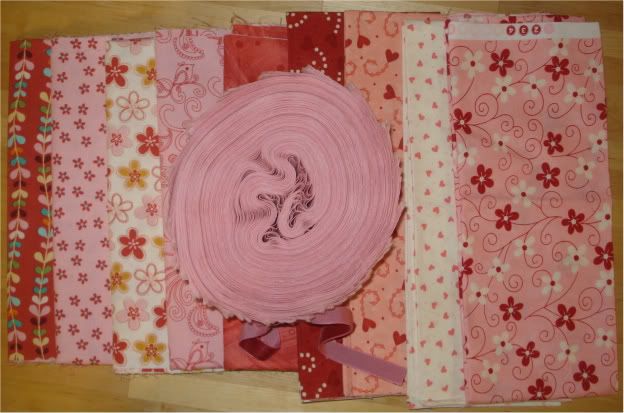 I blame other bloggers.
P.S. I Quilt is doing a
Postage Stamp Quilt Along
. I bought 3 yards of baby pink Kona cotton. Everything else is stash...unless I see something at the quilt show.
Don't Call Me Betsy is doing a
Sliced Coin Quilt Along
. I didn't buy for this one...yet. But I've been planning an iSpy quilt for my nephew and I think this design will work well (and inspire me to finish!)
I'm counting Cinderella as finished, and guessing on the yardage. I think
the castle
was around 1.5 yard in each color, the borders were 2.25 yards, and
the scenery side
was about 3 yards.
Used this Week: 8.25
Used year to Date:8.25
Added this Week: 3
Added Year to Date: 3
Net Used for 2011: 5.25 yards