So...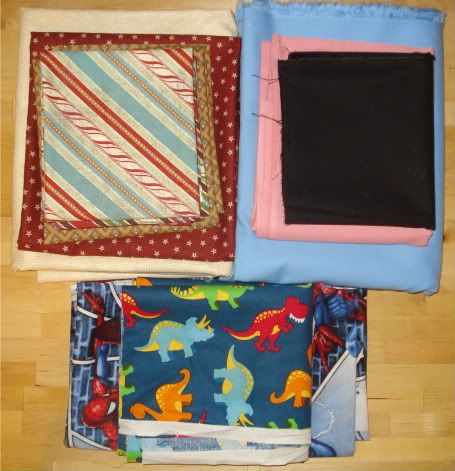 Top left is some Dimples and Civil War Homefront for a quilt for my dad, and some Figgy Pudding fat quarters for Sew Mama Sew's giveaway day. (You might want to come back for that.)
Top right, Kona solids for the Steelers border, Wildflowers charm pack and i-Spy Sliced Coins.
And the bottom novelties are for arm splints for my husband's cousin.
Used this Week: 1
Used Year to Date: 53.4
Added this Week: 10.42
Added Year to Date: 81.88
Net Used for 2011: (28.48) yards
Check out how everyone else is doing on Patchwork Times!